Valentine Day's Gift To Cinema: Effervescent Madhubala
On Valentine's Day, we present some of the most romantic songs Madhubala brought to life as her birthday falls on the day the world celebrates love.
The Queen of Oomph, the effervescent Madhubala was born on February 14 or Valentine's Day the day the world celebrates love.
The actress known for her magnetic screen presence, ethereal beauty and enchanting smile gave a new dimension to oomph and romance on screen in some evergreen hit films, although her career span was short.
On Valentine's Day, we present some of the most romantic songs she brought to life on screen, as a tribute to the actress who added that X-factor of love and passion to her memorable performances.
Prem Jogan Ban Ke
Perhaps no other song has been able to capture eroticism in the way this haunting semi-classical gem from K. Asif's Mughal-e-Azam has been able to. Ustad Bade Ghulam Ali Khan's heartfelt rendition (Mughal-e-Azam was the only foray of the great master in film songs) is used masterfully in the background as Anarkali (Madhubala) and Salim (Dilip Kumar) express their  intense love in the midst of flowers, feathers and beauty. 
Achchha jee main haari
Romantic film songs have had a genre of the "roothna-manana" songs but none of the scores of songs strung on this theme come anywhere close to the intense chemistry that this song from Kala Pani creates. Karan Mehra (Dev Anand, the archetypal city-slick romantic hero of the fifties) is annoyed at his girlfriend Asha (the gorgeous Madhubala with her awesome screen persona) who is trying every trick in the book to plead guilty, ask for forgiveness and woo him.
Composed by S D Burman and sung by Mohd Rafi and Asha Bhosle, this song is a delightful ode to the nok-jhok of love.
Aaiyye meherban
Bar songs have been a popular part of Hindi film music. But when Madhubala croons "Aaiyye meherban" to an awe-struck Ashok Kumar in Howrah Bridge, she sets the screen on fire with sheer oomph and mesmerising charisma. The song rises many notches above the regular bar song, becoming one of the most sensuous invitations you can think of.
This Asha Bhosle classic, composed by O P Nayyar captures Madhubala at her stylish best.
Udhar tum hasin ho, idhar dil jawaan hai
Mr & Mrs 55, the first movie made on the theme of divorce had some of the most romantic sequences picturised on Madhubala and Guru Dutt. This O P Nayyar composition, sung beautifully by Mohd.Rafi and Geeta Dutt takes you through a romantic moonlit evening when the two discover their bonding for each other in a delightful rendezvous.
Haal kaisa hai janab ka
This song is more of a conversation than a romantic song and captures the fun element in a love relationship perfectly in Chalti Ka Naam Gaadi, the side-splitting comedy that featured the three Ganguly brothers – Ashok Kumar, Kishore Kumar and Anoop Kumar  The three brothers have their own love interests and hence you have three love stories progressing together.
Madhubala and Kishore Kumar are the liveliest and perkiest of the three couples and enjoy their relationship by going on romantic dates with a picnic hamper, sun hats, boating, et al. Enjoy this song that makes you smile and sing along with the two love birds.
Ek ladki bheegi bhaagi si
A beautiful young lady soaked to this skin in the pouring rain approaches a  lone young car mechanic to repair her broken down car late on a rainy night. The half asleep mechanic reluctantly reopens his garage to oblige and then cupid strikes.
Unable to take his eyes off his enchanting customer, the mechanic gets to work, using his mending tools to double up as musical instruments as well. Madhubala and Kishore Kumar turn on their spontaneous charm full on for this delightfully teasing song in Chalti Ka Naam Gaadi, composed by S D Burman and sung with the perfect mix of mischief and romance by Kishore Kumar.
Aayega aanewala
One of the earliest hits for both Madhubala and Lata Mangeshkar, this evergreen song from Mahal firmly established both these immensely gifted artists in their respective fields and they went on to become legends. Madhubala excels as the furtive, mysterious beauty who beckons the hero (Ashok Kumar) into a spooky, haunted house, with those hypnotically haunting songs.
The long and mesmerising musical prelude to the song is a classic composition by Khemchand Prakash with a varied rise and fall in pitch and the mukhda begins gently transporting you into this lonesome girl's solitary world of waiting for her lover to come.
Picking this as one of her 20 favorites, Lata Mangeshkar says, "It was one of my first major hits. The lip-syncing on screen by Madhubala added a special allure to the song and set the ball rolling for other hits."
Zindagi bhar nahin bhoolegi woh barsaat ki raat
The imagery that the lyrics of this song from Barsaat Ki Raat create make you almost visualize every word in front of your eyes as Bharat Bhushan describes his meeting with his lady love Madhubala on a rainy night.
Each and every word creates a mood, conveying the passion and romance of the rendezvous in that unforgettable rain-drenched night, celebrating the beauty of the lover and of the emotion that is everlasting.
Do ghadi woh jo paas aa baithe
In a sharp departure from the salwar kurtas and saris, Madhubala dons a capri and a printed shirt, ties up her hair in two large ribboned pigtails and starts composing a ghazal with Bharat Bhushan. She is coy and tomboyish at the same time (watch the way she pulls up a chair and perches herself on it backwards).
The last antara is virtually a continuing closeup of her, with a stray lock of hair falling across her forehead, and she shyly looks up at her companion, smiling endearingly. A classic love song composed by the King of Ghazals Madan Mohan for Gateway of India and sung by Lata Mangeshkar and Mohd Rafi.
Pyar kiya toh darna kya
This iconic song poses the ultimate challenge lovers throw at those who oppose them. With flashing eyes, a daring confidence and immense charm Anarkali (Madhubala) openly throws down the gauntlet at Emperor Akbar, much to the chagrin of the furious emperor, played to perfection by Prithviraj Kapoor.
As a bemused Salim (Dilip Kumar) and an anxious Jodhabai (Durga Khote) look on, Anarkali performs the dance of her life. Twirling on the floor of the Sheesh Mahal, she sings "chhup na sakega ishq hamara, chaaron taraf hai unka nazara", and makes the emperor go wild with rage as innumerable Anarkalis sparkle all around him in the countless mirrors of the Sheesh Mahal. Not surprisingly, the lyrics of this song became proverbial and immortalized Madhubala in the hearts of movie buffs.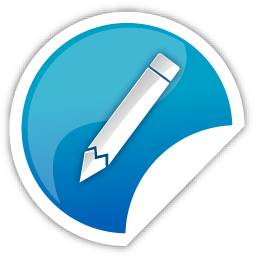 Learning and Creativity publishes articles, stories, poems, reviews, and other literary works, artworks, photographs and other publishable material contributed by writers, artists and photographers as a friendly gesture. The opinions shared by the writers, artists and photographers are their personal opinion and does not reflect the opinion of Learning and Creativity emagazine. Images used in the posts (not including those from Learning and Creativity's own photo archives) have been procured from the contributors themselves, public forums, social networking sites, publicity releases, Morguefile free photo archives and Creative Commons. Please inform us if any of the images used here are copyrighted, we will pull those images down.
"They're only crayons. You didn't fear them in Kindergarten, why fear them now?" ― Hugh MacLeod