Keralite Writing in English – II
Why I respect the best Keralite writing… is because it often has this kind of a 'subversive' edge, …in… writers famous and unknown, like O.V. Vijayan.
Continuing on the trail of Keralite and Indian writing in English that is hard hitting in that it speaks to me I would like to open today with a poem by Panjami Anand. I quote her poem with the certainty that it will also speak to you with the same force, the force of the sledgehammer blow that I  have come to look for as a trademark, to make it stand out in the sea of voices found in today's world of writing.
"Imagine a girl at the threshold of puberty,
She has an enormous bosom
Still an innocent child
Jumping, prancing, running…
But what the world sees is a young woman
Inviting undesirable consideration.
She begins to shed bliss layer by layer
When some aunt hits her hard
With condescending words of disdain.
Shame on you girl!
Hide your shame! Immodest girl parading
For one and all to see!
She would set her first foot into womanhood
In shame, apologizing for something
She happens to have a little more of.
And one who has nothing to cover
Yet conceals, is most modest!"
(c) Panjami Anand.
In my first article, I had spoken of the works of literature of today having to undergo tremendous scrutiny as it has to fulfill many expectations and demands, of thought and intellect, of feeling and emotion, of criticism and theory, of disciplines, of norms as in this case of poetry, of language and finally, of supply and demand. I quoted poets who break norms, are subversive and not subservient, poets like Arun Kolatkar who both criticize and praise India, Namdeo Dhasal who is critical, Reena Prasad  and Bina Biswas who are sensuous in their use of imagery, Santosh Bakaya who is politically conscious and Ravi Shanker, Atindriyo  Chakraborty and myself who are politically subversive or Rukhaya who is literarily or literally subversive in the Indian context and in this connection I have to speak of Panjami's poem as being part of a tradition, similar, one that is best represented by Kamala Suraiyya in her early writings, which is the tradition of indigenous feminism. Her poem is subversive but to understand its exact shade of subversion one has to read something in Happy Bodies by Becky C K on breasts.
Becky writes…. "
breasts – all shapes, sizes, races, sagging, perky, asymmetrical, what breasts  actually look like. I encourage you to just take a minute to look at breasts – not being motorboated, not being shoved up in a push-up bra, not waiting for a man. They are part of our bodies, even when they are not being stared at, or during sex. They are for our sexual pleasure too. They breastfeed, bounce when we run, sag when we age, they can get cancer and mastectomies. Our breasts are not an object for the male gaze, they are part of our bodies, and part of ourselves.
I want to write more later about the objectification of the female body as it relates to a culture of sexual violence, and how that can be changed. But for now, let's just take a second to appreciate our breasts."
Why does Panjami's poem strike a chord in us? It is because we are startled to see a parallel in her poem to what Western feminists like Becky are aware of, which is best termed in critical parlance as demystification. Her poem demystifies not only a body part but many other things patriarchy wants to keep mystified, in a seemingly simple manner, but is extremely sophisticated in its layers of significance and complicatedness/complexity, actually.
Why I respect the best Keralite writing and the world surrounding it is because it often has this kind of a 'subversive' edge, as can be seen also in the best work of many other writers both unknown and famous, including O.V. Vijayan of Legends of Khasak and cartoon and translation fame, not to mention his other works, Vijay Nambisan the poet, Gopikrishnan Kottoor the poet, Vinay Bhaskar the poet ( P Bhaskaran's son), Anees Salim the novelist and writer, Manu Joseph the novelist and writer, TJS George – Jeet Thayil's father – and Venu Menon (journalists), Shreekumar Varma  ( a powerful dramatist), Meena Alexander  (poetess), Hridayakumari and Sugathakumari , Santosh Alex the translator, Junaith Rahman, Jose Varghese, Shanu Athiparambath, Anna Sujatha Modayil, Chandramohan Satyanathan, K B Basant (poet), two Vijay Nairs I know, Nisha Suresh, Smitha Bharathan, Maya Dev, Mridula Koshy the novelist and writer, C. P. Surendran, Suzie Tharu for her anthologizing capability and  both younger people and not so young writers of now like Michael A.V., Aparna Nair, Sanju Clement, Geeta Munnurcode, Lohian Lohithakshan , Nada Jithin, Akhila Rajesh, Meena Nair, S. Murali (poet and painter) etc. I also want to mention briefly the work of Sudarshan Kcherry of Authorspress as a publisher and Gopakumar Radhakrishnan as a literateur, occupying P. Lal like spaces in a different way, in bringing many excellent writers to national attention, as an insert or inset  here, to open the eyes of readers to another aspect of Keralite writing in English which has not yet been properly studied, which is its power as a lobby for canon making, trend-setting and creating tastes and as an industry that dictates what libraries and universities put in their syllabuses, as well as what books get taken into consideration for awards by literary bodies like Sahitya Akademis or sold as bestsellers, or appear on online outlets and in bookstores etc…
TO RETURN TO INDIAN WRITING IN ENGLISH TODAY AND MAPPING IT.
Writers who can shake up the status quo like the ones I quote are not found only in Kerala.  I have seen them in other states and other countries too and ultimately they are the writers who matter. To name a few more names, they include writers like Sujata Parashar in her poetry, Meenu Mehrotra  in hers, Philip Nikolayev who to me is very Indian, Sudeep Sen the anthologist,  and Sarojini Sahoo in her novels like  The Dark Abode, not to mention poets like Gorakhnath Gangane from Maharashtra, Sangeeta Talwar Suneja,  Zainab Hossain, Rajendra Padhi, Rinzu Susan Rajan who like me is a Pushcart nominee, Shalini Samuel, Tapeshwar Prasad and Elvira Lobo.  There are writers like the prolific, famous and erudite Sunil Sharma, then Kalpana Shah, Neetu Wali, Dolly Singh, Sunila Kamal, Hardaman Singh, Subrata Ray, Himali Narang, Rajesh Joshi, the record-breaking Neelam Saxena Chandra, Bhaskaranand Jha, Nalini Srivastava, Arghya Dey, Anilkumar Panda, Nandini Mitra, Rhiti Bose of Incredible Women fame,  Archna Pant (fiction writer), Nandita Bose (fiction writer), Sumit Sehgal, Reema Das, Shahbaz Khan, Susma Sharma Gurumayum, Meetu Nadir, Vinay Kuchhal, Rit Chattopadhyay, Rajbabu Gandham, Kuchibhotla Sarada, Ayush Singhania, Somava Das, Binod Bastola Joshi,  Swati C. Shivki, Rishabh Tulsyan, Azam Siddiqui, Pranav Sinha,  Bernard Dsaa, Suresh Dogra, Jaydeep Sharangi and Gopal Lahiri, not to mention Kiriti Sengupta and Santanu Halder, who have achieved or are achieving or will achieve a modicum of fame and respectability.   In other countries I have come across writers like Michele Baron and Pramila Khadun who are both significant and emerging voices. Pramila's mix of Gibran-like and Tagor- like utterances reflects her influences, but having her own distinctiveness is especially enchanting.
I would like to return to Jayanta Mahapatra briefly in a famous poem of his to point out how at its best Indian literature can deconstruct mainstream discourses knowingly or unknowingly, as this poem of his I am now going to quote simultaneously speaks for and against colonialism and conversion, and for and against the past and present and two religions, looking to the past and the future by neither dismissing their claims nor standing for modernism by validating them. The poem is called Grandfather.
The yellowed diary's notes whisper in vernacular.
They sound the forgotten posture,
the cramped cry that forces me to hear that voice.
Now I stumble back in your black-paged wake.
No uneasy stir of cloud
darkened the white skies of your day; the silence
of dust grazed in the long afternoon sun, ruling
the cracked fallow earth, ate into the laughter of your flesh.
For you it was the hardest question of all.
Dead, empty trees stood by the dragging river,
past your weakened body, flailing against your sleep.
You thought of the way the jackals moved, to move.
Did you hear the young tamarind leaves rustle
in the cold mean nights of your belly? Did you see
your own death? Watch it tear at your cries,
break them into fits of unnatural laughter?
How old were you? Hunted, you turned coward and ran,
the real animal in you plunging through your bone.
You left your family behind, the buried things,
the precious clod that praised the quality of a god.
The imperishable that swung your broken body,
turned it inside out? What did faith matter?
What Hindu world so ancient and true for you to hold?
Uneasily you dreamed toward the center of your web.
The separate life let you survive, while perhaps
the one you left wept in the blur of your heart.
Now in a night of sleep and taunting rain
My son and I speak of that famine nameless as snow.
A conscience of years is between us. He is young.
The whirls of glory are breaking down for him before me.
Does he think of the past as a loss we have lived, our own?
Out of silence we look back now at what we do not know.
There is a dawn waiting beside us, whose signs
are a hundred odd years away from you, Grandfather.
You are an invisible piece on a board
Whose move has made our children grow, to know us,
carrying us deep where our voices lapse into silence.
We wish we knew you more.
We wish we knew what it was to be, against dying,
to know the dignity
that had to be earned dangerously,
your last chance that was blindly terrifying, so unfair.
We wish we had not to wake up with our smiles
in the middle of some social order.
The poem's ambiguity while dealing with the controversial theme of conversion is what makes it worth reading and an India that can acknowledge such a poem's merit is one I am proud of, as it means that  there is space in it for voices of pluri-signification and multiplicity and a real effort to move towards,  -if not a post democratic, post-secular, post-libertarian space, at least – a genuinely secular, democratic, libertarian space. The same breadth of subversive vision is there in The Dark Abode,   a novel by Sarojini Sahoo, where against all odds an Indian Hindu woman loves a Pakistani Muslim, after meeting him on the internet, breaking down the taboos called "Love Laws"  in two countries, religions and cultures; ones that Arundhati Roy who coins the phrase also shows as being breakable in her path-breaking Booker Prize winning novel God of Small Things, where it takes the shape of not only an inter- religious and inter-caste relationship between the Syrian Christian lady Ammu and her domestic help 'Velutha,' reminiscent of Lady Chatterley's Lover by D.H. Lawrence, but even of incest towards the end of the novel.
What I would like to highlight in today's write up on Keralite writing in English and Indian writing in English, finally, is  the value of heart-felt transgression in literature. Writers who transgress, in a powerfully literary way by excellent writing, social abstractions or constructs that stand against humanism are found to be significant, and this is a lesson which is a rich take away in a DIY series.
In my next article, as a teaser, let me tell you that I hope to look at some great Indian critics in English to keep the tempo and interest going. I am sure you are as eager to know what I will write of them as I am impatient to share what I want to tell you of them, and that you will join me therefore on this memorable journey again, then.
Links used:
The opinions shared by the writer is his personal opinion and does not reflect the opinion of Learning and Creativity Magazine.
Read Dr Ampat Koshy's Literature DIY Columns
Poetry and Keralite Writing in English – 1
How To Enjoy a Poem: Taking the example of Langston Hughes' "Harlem" or "A Dream Deferred ."
Canons
Hope you enjoyed reading…
… we have a small favour to ask. More people are reading and supporting our creative, informative and analytical posts than ever before. And yes, we are firmly set on the path we chose when we started… our twin magazines Learning and Creativity and Silhouette Magazine (LnC-Silhouette) will be accessible to all, across the world.
We are editorially independent, not funded, supported or influenced by investors or agencies. We try to keep our content easily readable in an undisturbed interface, not swamped by advertisements and pop-ups. Our mission is to provide a platform you can call your own creative outlet and everyone from renowned authors and critics to budding bloggers, artists, teen writers and kids love to build their own space here and share with the world.
When readers like you contribute, big or small, it goes directly into funding our initiative. Your support helps us to keep striving towards making our content better. And yes, we need to build on this year after year. Support LnC-Silhouette with a little amount – and it only takes a minute. Thank you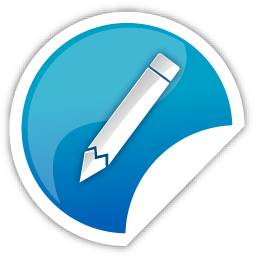 Learning and Creativity publishes articles, stories, poems, reviews, and other literary works, artworks, photographs and other publishable material contributed by writers, artists and photographers as a friendly gesture. The opinions shared by the writers, artists and photographers are their personal opinion and does not reflect the opinion of Learning and Creativity emagazine. Images used in the posts (not including those from Learning and Creativity's own photo archives) have been procured from the contributors themselves, public forums, social networking sites, publicity releases, Morguefile free photo archives and Creative Commons. Please inform us if any of the images used here are copyrighted, we will pull those images down.
Take care of children with sensibility and raise them with love and affection because they are our future generation who will take care of the country tomorrow.