Remembering Jagjit Singh: The Music Of Poetry, Life, And The Soul
In a trip down memory lane, two ardent Jagjit Singh fans reminiscence about what the uncrowned 'Ghazal King' means to them as a heartfelt tribute to the legend.
Jyoti: 'Jagjit Singh'…  A voice that soothed me when I was agitated, and I did not even know why. The phenomenon that brought ghazals from the high echelons of mushairas and kachehris to the common man and made it not just accessible, but also palatable for him. He met a deeply felt need of the new generation to connect with the roots, which had not been explored by other ghazal luminaries.
The world of ghazals never had a dearth of brilliance. Mehdi Hasan to Ghulam Ali, Amir Khan to Abida Paveen. No… there never was a dearth. But the common man remained disconnected to this art form. It was an art form reserved for the closed gatherings of connoisseurs. Maharajas and Nawabs had disappeared, but their mehfils remained. Till a thin boy with melodious voice decided to break open the walls and bring it out into public. Jagjit Singh changed the traditional course of the ghazal, carving out a fresh stream that soon turned into a mighty river, defining a new course, rewriting the way ghazals were composed, sung and appreciated.
Read Baat Niklegi Toh Phir: The Unforgettable Voice and His Musical Journey
Ghazal, by it's nature still remains a passion for a few. It never was, and never will be a thing of the masses. But in country of 1 billion, not everyone falls into the category of masses or classes. There were the nouveau elite, the urban educated modern man that had learnt to appreciate music but lacked the time, taste or resource to be in a mehfil.
That is where our Jagjit came in. He did not find it beneath him to sing ghazals for movies. That gave movies makers and movie lovers alike a fresh lease of life. As the parallel cinema started to find it's foot hold in the industry, so did semi-ghazal forms.
Songs were used in the middle-of-the-road cinema not as fillers or a musical relief, but as necessary links that moved the story along. Can you think of Saath Saath without its songs? Those mellifluous duets of the Chitra Singh-Jagjit Singh duo, that spoke of a love, about togetherness, companionship and most importantly about enjoying life in its simplicity. 'Yeh tera ghar, yeh mera ghar' connects with all young couples who are setting up a new home on a modest income but with big dreams. 'Tumko dekha to yeh khayal aaya' – a song every lover can identify with… a song that steps beyond the physical and celebrates a love that is about finding tranquility, solace, peace and support in your beloved.
'Yeh tera ghar, yeh mera ghar' (Chitra and Jagjit Singh in Saath Saath)
And who can forget those deeply thoughtful ghazals of Arth that touch you to the core, make you introspect on life, relationships and love? Kaifi Azmi's pen and Jagjit Singh's soulful music and deep baritone voice broke the shackles of commercial diktats and created poetry and music that spoke from the heart, for the heart and touched the heart.
But cinema happened much later to Jagjit Singh. Or should we say Jagjit Singh happened to cinema!  🙂
Koi yeh kaise bataaye ke woh tanha kyun hai (Jagjit Singh in Arth)
A bit of background: Born a Sikh in Ganganagar, on 8th February, 1941, Jagjit Singh stepped formally into music after completing his post-graduation in History. His training in music happened at the Gurudwaras, and he gradually forayed into singing on radio and the stage. But destiny had bigger things in store for this unassuming lad.
When Jagjit Singh moved to Bombay in 1965 to try his fortunes in playback singing, he had to start with advertising jingles. He convinced HMV to cut an EP and also dabbled in films. In 1969, he married the Bengali-born Chitra Dutta, an immensely talented singer, who despite lacking formal training in music, was blessed with a matchless voice. As a duo, Chitra and Jagjit Singh sang jingles in ad films but perhaps even they had not anticipated that one day they will together make history.
'Bahut pehle se in kadmon ki aahat jaan lete hain, tujhe ai zindagi hum door se pehchaan lete hain' (Chitra and Jagjit Singh)
It was 1976 when their first album together 'The Unforgettables' hit the shelves. True to its name, the album came up with unforgettable music. While 'Bahut pehle se in kadmon ki aahat jaan lete hain, tujhe ai zindagi hum door se pehchaan lete hain' had a lighter romantic vein, 'Baat niklegi to phir door talak jayegi' spun a story rich in visual detail that never failed to evoked emotions in the listeners. And 'Sarakti jai hai rukh se naqab, aahista aahista' was sung with just the kind of delicate fragility as the shayari expressed. Little wonder that this album singlehandedly pitchforked them into the limelight.
'Baat niklegi to phir door talak jayegi' (used in Grihapravesh, 1979)
Albums followed with resounding success 'Live in Royal Albert', 'Ecstasies', 'A Sound Affair' and 'Passions', each creating a posy of poetry and music to be cherished and loved.
Antara: A live concert recording of Jagjit Singh and Chitra Singh (It was 'Come Alive In a Live Concert'  if I can remember correctly because that tape eventually perished from overuse) was the first album my mother brought home with our first tape deck, one of those small single-cassette players that were an indulgence way back in the 80s. I was in 5th standard but those songs changed the way I loved music. The surprise was that my mother who was not a Hindi music fan was a huge admirer of Jagjit Singh and Chitra Singh, even with her fractured Hindi. In other words, these ghazals reached beyond the language barrier.
'Duniya jise kehte hain, jaadoo ka khilona hai; Mil jaaye to mitti hai, kho jaaye to sona hai' was far removed from the Hindi film songs we used to note down meticulously in our song diaries and memorized by heart. We fell in love with the ghazal, which so far had been relegated to a one-off program on the radio, dominated by the established traditional ghazal singers, many of them from Pakistan.
'Duniya jise kehte hain, jaadoo ka khilona hai; Mil jaaye to mitti hai, kho jaaye to sona hai' (Chitra Singh and Jagjit Singh)
Composer-singer Jagjit Singh with wife Chitra Singh brought the elitist ghazal into popular domain, without compromising on its delicate nuances, its finesse of poetry or its tradition of being sung mostly in mehfils. The difference was that the duo brought the mehfil home to the lay music lover. The recordings were done live in concert and so you heard the "waah-waahs" in the background while the singer duo played with the words – 'Gham ho ke khushi dono kuch der ke saathi hain, phir rasta hi rasta hai, hasna hai na rona hai', rising and dropping in pitch and timber, creating a mesmerizing ambience.
Jyoti: You know, my first memory of Jagjit Singh and Chitra Singh is "Oh, so romantic!" I was in 1st standard when I went to my Maasi's house for summer. My maasi's then fiance now my Mausa ji had gifted her a collection of Jagjit Singh & Chitra Singh cassettes. Four of them.
So Maasi was kind of ga-ga over the songs. To me, it made no sense. I, in my all-knowing maturity of a big girl from 1st standard, felt Chitra Singh's voice was shrill. So I candidly told my future uncle, the songs are tasteless. I did not even let my Maasi finish the cassette. Guess what I chose over the ambient ghazals of Jagjit and Chitra…  'Mach gaya shor sari nagari re' from the movie Khuddar. (laughing) I mentally give myself a kick each time I recollect how I had wrinkled my nose and declared Jagjit Singh and Chitra Singh were "boring". It would be another 10 years before I'd discover Jagjit for myself. After that fateful summer, I did not have much Jagjit in my life. He was going places alright, but he had not reached my room.
Sometime before Jagjit became my part time obsession, I was challenged by my cousin to perform well in exam. I asked him, "Agar itna over-all ayega toh mujhe kyaa milega? (What do I get if I achieve a certain level in aggregate marks)
My cousin had just got his first job. "Jo tum maango," (whatever you want) he said generously. I did not actually take the challenge. I am not someone who flowers under pressure. I do things for pleasure. Nevertheless, in the final exam, I got more than what he had asked me to get. A lot more. He came, saw my report card and asked, "Kya chaahiye?"
I distinctly remember, I could not think of anything. It was 8:00 in the evening. Amma was watching TV. An ad for Jagjit Singh's latest album, 'Insight' was showing on TV. On a whim I said, get me that album. He went, and returned with two cassettes, Insight and Someone Somewhere. 
Someone Somewhere is the last album Jagjit and Chitra have sung together. I saw the album and recollected my earlier reaction to Chitra. I asked him, "Ye kyun laayein. Ham toh bas ek hi maange thhe." (Why did you bring this one? I had just asked for one) He smiled and said, "Hum bhii bas itna hi marks maange thhe." And left.
I opened the cassette… and the flap inside had the story of Jagjit and Chitra's son. This album was to be his 18th Birthday gift. He never made it to his birthday and died in a fatal road accident on his way home.
I remember sitting in the balcony, in the summer night, with headphones, reading the cover, listening to Someone Somewhere in a loop and crying. Then I heard it again the next day, and the next and the next.
'Aadmi, aadmi ko kyaa dega, Jo bhii dega wahi khuda dega', 'Fasila toh hai magar, koi faasila nahin', 'Mere dukh ki koi dawa na karo, mujhko mujh se abhi judaa na karo' – all these ghazals had a philosophical depth to it which for the 14-yr-old me, it was like listening to holy sermon.
By the end of summer of 1994, Jagjit and Chitra had become my part time obsession. They were phenomenal together.
'Mere dukh ki koi dawa na karo, mujhko mujh se abhi judaa na karo' (Chitra Singh in the album Someone Somewhere)
Antara: Yes, they were indeed! The rich baritone and deep bass of Jagjit Singh's voice provided the perfect foil to the razor-sharp, crystal clear and high-pitched voice of Chitra Singh. Just when you start exploring the depths of lost love in 'Uski hasrat hai jise dil se mita bhee na sakoon' with Jagjit Singh, Chitra Singh scales the high octaves with the sharply rising 'meherbaan hoke bulalo mujhe chaho jis waqt, main gaya waqt nahin hoon ke phir aa bhi na sakoon' bringing in positive buoyancy and hope.
'Uski hasrat hai jise dil se mita bhee na sakoon' (Jagjit Singh and Chitra Singh)
These albums tasted enviable success also because they created a niche which had not been explored earlier.
The singers were a husband-wife duo, which was quite a milestone in itself. The genre was ghazal, formerly a vestige of the elite. Jagjit Singh's compositions did not venture into the traditional ghazal format nor did it move completely away from it. He understood the pulse of the new generation and also the preferences of the older generation and struck a perfect balance. The music arrangement was modern, with unmistakable strums on the guitar instead of the typical sarangi. The format was a mix of duets and solos, equally divided between the two singers. To top it all the covers of the LPs and cassettes had two very good looking people who seemed much in love and hence, the romance in their music got an added authenticity.
Their film music forays were limited but phenomenally successful. It is believed that the music of Arth and Saath Saath is HMV's largest selling combination album of all time. Alongside we had 'Hoton se chhoolo tum mera geet amar kar do' (Prem Geet), 'Chhitti Na Koi Sandesh' (Dushman), 'Koi Fariyaad' (Tum Bin), 'Hosh Walon Ko' (Sarfarosh) – usually a one-off song/ghazal in films that scored over the rest of the songs in that film. Basically a single carrying an album on its shoulders!
Jyoti: Yes. I think each of these one-off songs made more impact than the whole of the rest of the albums. All the songs you mention are on my favorite list. Another one of my all time Favorites is… 'Hazaar baar ruke ham, hazaar baar chale' (Mammo).
In the 1990s private TV revolutionized the whole of India. Zee TV came like a slice of tropical vibrancy over the staid manicured world of Doordarshan. That brought with it, not just color but variety. One such bright spot on TV was the serial Sailaab. And the highlight of the serial, the title song sung by Jagjit Singh – 'Apni marzi se kahaan apne, safari pe ham hain. Rukh hawaaon ka jidhar ka hai, udhar ke ham hain.' I believe this is again Nida Fazli. Correct me if I am wrong.
'Apni marzi se, kahaan apne safari pe ham hain' (Title song of TV serial Sailaab)
Antara: Nida Fazli it is, no doubt. This song from Sailaab became a rage and did much to boost the TRPs of the serial I'm sure! In fact since you mention this, some of Nida Fazli's ghazals are among the most memorable ones in Jagjit Singh's vast repertoire.
You know, Nida Fazli's 'Duniya jise kehte hain' blew me over when I first heard it. I was too young to understand the deeper meaning perhaps. But Jagjit Singh Chitra Singh opened up for me a new world of music and poetry, which made me realise there is a world beyond foot tapping music and sentimental love songs.
It was Nida Fazli again in 'Dhoop mein niklo ghataaon mein naha kar dekho, Zindagee kya hai kitaabon ko hataakar dekho' this time in Sajda album, easily one of Jagjit Singh's best ghazals. Or the ode to loneliness amid the multitudes – 'Har taraf har jagah beshumar aadmi, phir bhi tanhaaiyon ka shikar aadmi', another gem of a duet in Sajda.
'Har taraf har jagah beshumar aadmi, phir bhi tanhaaiyon ka shikar aadmi', (Lata Mangeshkar and Jagjit Singh in Sajda)
After Chitra Singh withdrew from singing, following the tragic death of their only son Vivek in 1990, Jagjit Singh continued to march a solitary journey, scoring some of the most remarkable ghazals. He managed to convince the most unlikely ghazal singer to work on an album with him and Sajda in 1991 created history. Not only that it brought out The Nightingale Lata Mangeshkar's amazing dexterity in singing the ghazal it also created the largest selling non-film album, adding another feather in HMV's cap.
Created in the same format of mixing up solos and duets, Sajda reached out to the pan-Indian audience, cutting across age, language and music preferences. Whether it is Lata Mangeshkar's 'Dhuan banake fiza mein uda diya mujhko, main jal raha thha kisi ne bujha diya mujhko' or Jagjit Singh's 'Tujhse milne ki sazaa denge tere shahar ke log' or their duets 'Gham ka khazana tera bhi hai mera bhi' – each ghazal of the album became memorable and sent us back to our song diaries to note down the shayari.
The shayari was not something that made you rush for the dictionary, the music was hummable, the arrangement uncomplicated and modern. Sajda took ghazal to the next level in popularity.
Jyoti: Actually, what you mentioned about Chitra withdrawing form singing, reminded me of two other distinct developments. Jagjit Singh gave an interview in which he mentioned how singing bhajans helped him deal with the pain of his son's loss. And two phenomenal albums which came after Jagjit's son's death were Marasim and Insight.
What we call "thehraav" in Hindi… had set over Jagjit's voice due to grief and age. So many poets, movie producers and Jagjit himself noted this and did a sort of course correction in his career path into more philosophical, more devotional kind of poetry. This brought about some of Jagjit's best collaborations. With Gulzar and Nida Fazli.
Gulzar's incisive words and Jagjit's poignant rendition came together to create one of the best albums in Jagjit's collection. While Nida Fazli's philosophical and sort of saadhu like writings got embellished with the calmness that Jagjit started bringing to his work. 'Munh ki baat sune har koi, dil ke dard ko jaane kaun' (Neem Ka Ped), 'Badla na apne aap ko jo thhe wahi rahe, milte rahe sabhi se magar ajnabi rahe' , 'Hoshwaalon ko khabar kyaa, bekhudi kya cheez hai' (Sarfarosh), all have a soothing philosophical tinge to them.
The thehraav and poignancy in his voice also led him to singing many soulful bhajans. But that's another story for another day.
Antara: When Gulzar collaborated with Jagjit Singh, it led to the creation of some of the most melodious and sublime poetry in Marasim. Mammo brought Gulzar together with Shyam Benegal and Jagjit Singh together, and with three of the most talented minds creating music the result, not surprisingly, was a masterpiece.
Yeh  faasle (Mammo)
Look at the way the Gulzar-Jagjit Singh association brought alive the ghazals of one the greatest poets ever Mirza Ghalib and within the reach and understanding of the lay listener. Had it not been for them, Mirza Ghalib would have remained restricted to the few golden Suraiyya-Talat Mahmood ghazals of that vintage black-and-white film Mirza Ghalib. The music lovers of today's generation would have perhaps remained unacquainted with the magic of Ghalib.
The loss of Jagjit Singh is a loss to music, ghazal, poetry, and the celebration of humanism and human emotions in music. Gulzar had said at Jagjit Singh's demise, "Jagjit ka jaana, ek poori duniya ka uth jaana hai, ik daur kaa uth jaanaa hai… bahut badi shaksiyat aur bahut badi presence aapke paas se uth ke chali jaaye to wo khaalipan, use bayaan karna bada mushkil kaam hai".
Jyoti: Rightly said, Antara. The void is unreplenishable. I'd quote Gulzar again, because my words fail to describe the rara avis that Jagjit Singh was…
"एक बौछार था वो,
एक बौछार था वो शख्स
बिना बरसे किसी अब्र की सहमी सी नमी से जो भिगो देता था…
एक बौछार ही था वो
जो कभी धूप की अफ़शां भर के दूर तक
सुनते हुए चेहरों पे छिड़क देता था…
नीम तारीक से हॉल में आँखें चमक उठती थीं
सिर हिलाता था कभी झूम के टहनी की तरह
लगता था झोंका हवा का था
छेड़ गया है कोई…
गुनगुनाता था तो खुलते हुए बादल की तरह
मुस्कुराहट में कई तर्बों की झनकार छुपी थी….
गली क़ासिम से चली एक ग़ज़ल की झनकार था वो
एक अवाज़ की बौछार था वो.." – Gulzar
Remembering Jagjit Singh: The Music Of Poetry, Life, And The Soul – A Heartfelt Tribute #Ghazals #JagjitSingh http://t.co/rsvhi4mO6d

— Learning&Creativity (@LearnNCreate) October 13, 2014
Remembering #JagjitSingh on his death anniversary. His best compositions: http://t.co/pHdzodd8KU His best as singer: http://t.co/0XUD4e5rVu — MySwar (@myswar) October 10, 2014
Hope you enjoyed reading…
… we have a small favour to ask. More people are reading and supporting our creative, informative and analytical posts than ever before. And yes, we are firmly set on the path we chose when we started… our twin magazines Learning and Creativity and Silhouette Magazine (LnC-Silhouette) will be accessible to all, across the world.
We are editorially independent, not funded, supported or influenced by investors or agencies. We try to keep our content easily readable in an undisturbed interface, not swamped by advertisements and pop-ups. Our mission is to provide a platform you can call your own creative outlet and everyone from renowned authors and critics to budding bloggers, artists, teen writers and kids love to build their own space here and share with the world.
When readers like you contribute, big or small, it goes directly into funding our initiative. Your support helps us to keep striving towards making our content better. And yes, we need to build on this year after year. Support LnC-Silhouette with a little amount – and it only takes a minute. Thank you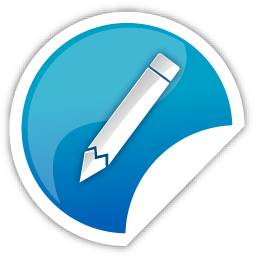 Learning and Creativity publishes articles, stories, poems, reviews, and other literary works, artworks, photographs and other publishable material contributed by writers, artists and photographers as a friendly gesture. The opinions shared by the writers, artists and photographers are their personal opinion and does not reflect the opinion of Learning and Creativity emagazine. Images used in the posts (not including those from Learning and Creativity's own photo archives) have been procured from the contributors themselves, public forums, social networking sites, publicity releases, Morguefile free photo archives and Creative Commons. Please inform us if any of the images used here are copyrighted, we will pull those images down.
A clear and distinct goal enables one to direct one's efforts towards the accomplishment of the goal in a more organized way. A clear goal induces effectual action towards achievement of success.