Rang Barse… Evergreen Holi Songs Of Bollywood Over 6 Decades (1940-2014)
From Aurat in 1940 to Ram Leela in 2014, Holi songs of Bollywood have added colour, energy, music and dance to films through the decades. From the mellow and richly classical Holi songs in the 50s to the fun songs in the 70s, the flirtatious songs of the 80s to the power-packed, rigorous dance sequences in the new millennium, Holi songs have seen a gradual but marked change in style of music and picturisation.

Enjoy the songs…. and have a Happy and Safe Holi!
Jamuna tat shyam khele horee, Aurat (1940)
Holi song suggested by Pakanati Lakshmi Priya
Mehboob Khan's Aurat, the saga of the courageous mother who did not flinch from killing her own son for dishonouring women, was later made into the iconic Mother India. Both films had Holi songs and in fact Aurat had not one but two Holi songs, composed by Anil Biswas. The film starred Sardar Akhtar, Surendra, Kanhaiyalal and Arun Kumar Ahuja and had arguably the first typical Holi songs of Hindi cinema.
The other Holi song in Aurat was Aaj Holi khelenge saajan ke sang.
Daaro re rang daaro re rasiya, Jogan (1950)
Holi song suggested by Deepa Buty of thesongpedia.com
The dulcet voice of the teenaged Geeta Dutt with her characteristic lilt made Jogan's Meera Bhajans the best ever bhajans rendered in Hindi film music. In this Holi song, Geeta Dutt's honey and sugar voice oozes masti in full measure. With music by Bulo C Rani, Jogan's bhajans became the benchmark for decades to come.
"What a depth of feeling Geeta brought to the Meera bhajans in the film!" writes Ganesh Anantharaman, referring to the evocative Meera bhajans she sang in the Dilip Kumar-Nargis starrer Jogan (1950). "She ranks "Mat jaa jogi" as her best solo and you can't but agree as the raw pain of Jogan pierces through you in Geeta's most evocative Bhairavi. "Pyaare darshan deejo aaj", "Main to girdhar ke ghar jaoon" and "Aeri main to prem diwani" are all sung with an authenticity that makes you wonder how someone in just her late teens could sing with such grasp of the sublime. But then, Geeta was gifted. Every other Meera rendition in Hindi films, even Lata's comes only a close second in emotional appeal." Enjoy this Holi number, soaked in sweetness.
Khelo rang hamare sang, Aan (1953)
India's first technicolour film Aan exploited the colourful festival of Holi to fully utilize its highly expensive use of 16mm Gevacolour (Gevacolour is a revolutionary motion picture process that was suitable for location shooting). Jai Tilak (Dilip Kumar) plays Holi with Mangala (Nimmi), a simple village girl. As he throws away her scarf in the melee, it mistakenly lands on the tempestuous and arrogant princess Rajshree (Nadira) who is touring the city on her royal elephant, making her assume something else!
Holi khele Nandalal biraj mein, Rahi (1953)
Holi song suggested by Deepa Buty of thesongpedia.com
So you thought Holi was a North Indian festival traditionally. Anil Biswas, the music maestro who brought in heavy influences of the music of Bengal and eastern India in his music scores for Hindi films used the folk music and dance of Assam in this song from Rahi. Sung by Ira Mazumdar and chorus and written by Prem Dhawan, this song is a little different in style than your archetypal Holi song.
Holi khele Nandalala, Maashooka (1953)
Holi song suggested by Deepa Buty of thesongpedia.com
A lovely number sung by Mukesh and Suraiya with music by Roshan and lyrics by Shailendra. Since no video is available for this song, enjoy the music.
Holi aayi pyaari pyaari bhar pichkari,

Pooja

(1954)
Holi song suggested by M N Sardana of Wo Din Yaad Karo Group
A beautiful Holi song sung by Lata Mangeshkar and Mohd Rafi and composed by Shankar Jaikishan. The rustic appeal of folk music comes through in this song.
Mat Maro Shyam Pichkari,

Durgesh Nandini

(1956)
Holi song suggested by Kusum Saxena of Wo Din Yaad Karo Group
A romantic Holi song composed by Hemant Kumar and picturised on the elegant Bina Rai and the princely Pradeep Kumar. Talk about Holi compositions with a touch of the classical and this song from Durgesh Nandini which had some great music will be remembered for sure.
Holi aayi re Kanhai rang barse,

Mother India

(1958)
The iconic melodrama that became India's first submission for the Academy Award for Best Foreign Language Film in 1958 and was chosen as one of the five nominations for the category, has this beautiful Holi song, sung by Shamshad Begum, one of the top most singers of the 50s. The song captures Radha (Nargis) and Shamu (Raaj Kumar) in their happier times before poverty engulfs them.
Are jare natkhat,

Navrang

(1959)
Diwakar (Mahipal) the poet who deeply loves his wife Jamuna (Sandhya) creates a fantasy world of his own where Jamuna is his muse under the name of Mohini. Legendary filmmaker V Shantaram cast his wife Sandhya in this unusual role where she plays both the real and the fantasy characters. In the backdrop of Holi, this song has one of the most remarkable solo dance sequences performed by Sandhya, where she role plays both Radha and Shyam.
Tan rang lo ji aaj man rang lo,

Kohinoor

(1960)
'Tragedy king' Dilip Kumar and 'tragedy queen' Meena Kumari break away from their typical tragic roles to play a prince and princess of different kingdoms in a humorous and light film which is full of sword fights, songs and dances and of course, this rather "royal Holi" song.
Holi Khelat Nandlal,

Godaan

(1963)
Holi song suggested by Kusum Saxena of Wo Din Yaad Karo Group
A Holi song without women and only the men dancing along the village pathways! This song from the critically acclaimed Godaan is an unconventional Holi song rooted in the folk music of rural India, composed by the sitar maestro Pandit Ravi Shankar. The song is still remembered for its rustic feel and exuberance that comes through in Rafi's golden voice.
Bam bam bam lahiri Lehar lehar nadiya gehree,

Do Dil

(1965)
Holi song suggested by Sundeep Pahwa of Wo Din Yaad Karo Group
Now you have Biswajit looking every inch a city boy jumping around in rustic clothes among rustic village belles. A lovely song composed by Hemant Kumar, written by Kaifi Azmi and sung by Manna Dey and Usha Mangeshkar, this song is from a lesser known Hrishikesh Mukherjee film Do Dil. You have lots of gulaal making the air colourful and the typical bunch of mischievous village boys trying to throw colour on the girls. Nothing new in terms of picturisation. Enjoy the song!
Layi hain hazaron rang holi,

Phool Aur Patthar

(1966)
Holi song suggested by Kailash Mundra of Wo Din Yaad Karo Group
Meena Kumari is back as tragedy queen in O P Ralhan's superhit Phool Aur Patthar, which catapulted Dharmendra into stardom. As the colony erupts into Holi revelry, the deepening relationship between the abandoned widow and the vagabond find expression in the festival of colours.
Aaj na chhodenge,

Kati Patang

(1970)
Madhavi (Asha Parekh) is reluctant to join in the Holi festivities, bound by age-old traditions that forbid widows to participate in festivities. Kamal (Rajesh Khanna), the forest ranger who is in love with Madhavi is in no mood to listen. Anand Bakshi's lyrics, RD Burman's music and Kishore Kumar's mischievous style beautifully captures the playful mood of Holi, where the typical refrain is "bura mat maano, Holi hai".
Holi aayi re,

Holi Aayi Re

(1970)
This is the title song of the film which was also named Holi Aayi Re. Sung by Mahendra Kapoor, Lata Mangeshkar, Usha Khanna, the song is picturized on Mala Sinha. The film is a social drama with a tight, eventful script and some very good songs.
Nandalala, Holi khele biraj mein dhoom machi re,

Mastana

(1970)
Holi song suggested by Kailash Mundra of Wo Din Yaad Karo Group
Mehmood, Padmini, Vinod Khanna and Bharti play with colours along with a band of Holi revellers in this Laxmikant Pyarelal composition from Mastana. Mukesh, Mohd Rafi and Asha Bhosle are the voices but the lyrics by Anand Bakshi go beyond the usual Radha-Krishna theme and talk about equanimity. No great shakes in terms of choreography, the song scores on the basis of its music, lyrics and rendition.
Holi Re Holi Rangon Ki Holi,

Paraya Dhan

(1971)
Holi song suggested by Kailash Mundra of Wo Din Yaad Karo Group
Paraya Dhan, set in rural India, starred Balraj Sahni, Hema Malini, Rakesh Roshan and Ajit Khan and had a couple of memorable songs. This popular song has the village people chasing a girl through the woods to throw colour on her, signifying the "huddang" of Holi.
Phagun aayo re,

Phagun

(1973)
Shanta Damle (Waheeda Rehman) dances with joyous abandon, reflecting the festive mood of Holi. In the midst of all this masti and colour, she is careful not to let her new expensive sari get damaged, which is a gift from her rich father. Her penniless writer husband, Gopal (Dharmendra), unaware that the sari is not to be drenched with colour, fires the pichkari on his surprised wife. Lata Mangeshkar sings this beautiful SD Burman's composition that sets to tune Majrooh Sultanpuri's mast lyrics.
Nadiya se dariya,

Namak Haraam

(1973)
Chander (Rajesh Khanna) guzzles bhaang and breaks into a rather thoughtful Holi number which has deeper poetry (written by Anand Bakshi) hidden in the garb of a fun and frivolous song. Giving him company is an equally sloshed Dhondu (Asrani). Kishore Kumar sings this superhit R D Burman composition.
Holi ke din,

Sholay

(1975)
The biggest blockbuster and arguably one of the greatest Bollywood films Sholay has an incredibly vibrant and energetic Holi song. You have Gabbar Singh growling, "Holi kab hai.. kab hai Holi!!!" And the shot cuts to gulal and pichkaris being sprayed in the air, as the dancing village belles come skipping into the frame. Veeru (Dharmendra) and Basanti (Hema Malini) rock the scene while Jai (Amitabh Bachchan) and Radha (Jaya Bhaduri) exchange meaningful glances across the hill top. Kishore Kumar and Lata Mangeshkar lead the enthusiastic chorus in R D Burman's foot tapping music.
Holi aayi re mastano ki toli,

Zakhmee

(1975)
A rather dark Holi song where Ananda (Sunil Dutt) drums on his dafli and swears vengeance against those who have wronged him. Though he is among the Holi revelers he is very much alone in his world of anger and pain.
Kar gayi mast mujhe,

Dillagi

(1978)
Holi song suggested by Rudrodip Majumdar
This fun Holi song from the Basu Chatterji directed romantic comedy Dillagi is understated as compared to the typically lively and exuberant Holi songs of Bollywood, which have scores of people dancing in tandem with the lead actors. Dillagi's Holi song sung by Kishore Kumar and Suman Kalyanpur becomes an expression of the love between a constantly feuding professor of science and a professor of Sanskrit.
Rang barse bheege chunarwali,

Silsila

(1981)
By far one of the most famous Holi songs of all times, this song has the leisurely drawl that comes when you consume bhaang in abandon and go tipsy. Drunk on bhaang, Amit (Amitabh Bachchan) breaks all codes and flirts openly with his old flame Chandni (Rekha), forgetting that his own wife Shobha (Jaya Bachchan) and Chandni's husband Dr. V.K. Anand (Sanjeev Kumar) are watching, dismayed. "Rang barse's" lyrics were written by poet Harivansh Rai Bachchan and Shiv Hari gave its music the folk music flavor of North India. Amitabh Bachchan's histrionics as well as his music talent is on display in full measure in this iconic song.
Bhagi re bhagi brij bala,

Rajput

(1982)
This fun song transports you into the land of the Rajputs as they enact the age-old Radha Krishna Holi with Manu (Dharmendra) and Bhanu (Vinod Khanna) playfully chasing their respective love interests Janki (Hema Malini) and Kamli (Ranjeeta) through the colourful streets. Laxmikant-Pyarelal scored music for this multi-starrer.
Jogijee haan,

Nadiya Ke Paar

(1982)
Holi song suggested by Sundeep Pahwa of Wo Din Yaad Karo Group
The ever-boyish Sachin and the petite Sadhna Singh liven up this song from Rajshri's hit film Nadiya ke Paar. Doesn't the situation look faintly familiar? Watch the smash hit Didi tera devar diwana, sans the Holi set up and you have your answer. Rajshri Pictures simply replicated a tried and tested song situation with a lot more razzmatazz and grandeur in Hum Aap Ke Hain Kaun, the remake of Nadiya Ke Paar. What the second version did to the box-office is part of film folklore now.
Mal de gulaal mohe aayi holi aayi re,

Kaamchor

(1982)
Holi song suggested by Kailash Mundra of Wo Din Yaad Karo Group
A love story with a difference, Kaamchor, directed by K Vishwanath is a remake of his own Telugu film Subhodayam. Starring Rakesh Roshan, Jaya Prada, Tanuja, Sujit Kumar, Suresh Oberoi, Shreeram Lagoo and Bhagwan Dada, the film and its music composed by Raajesh Roshan became a hit.
Holi aayi, Holi aayi,

Mashaal

(1984)
This song captures the mood of Holi celebrations among simple, lower middle class folks who live in the chawls and bastis of the big city of Mumbai. Raja (Anil Kapoor) leads the gang of Holi revelers in Dongarbatti, a rundown locality comprising mostly of small houses, junkyards and shanties. Other than enjoying Holi, his objective is to impress Geeta (Rati Agnihotri), an aspiring journalist and an assistant in Vinod Kumar's (Dilip Kumar) newspaper. Hridayanath Mangeshkar sets to tune Javed Akhtar's lyrics in this mast song sung by Lata Mangeshkar, Kishore Kumar and Mahendra Kapoor.
Saat rang main khel,

Akhir Kyon

(1985)
Nisha (Smita Patil) is married to Kabir (Rakesh Roshan). But on Holi, as the merriment goes full throttle, the realization slowly dawns on Nisha that there is something brewing between Kabir and her rich cousin Indu (Tina Munim). Amit Kumar & Anuradha Paudwal sing to Indivar's lyrics set to R D Burman's peppy music.
Ang se ang lagana,

Darr

(1993)
On the face of it this song is a rocking Holi number. Yet, under the exuberance and fun, fear lurks in the form of the stalker who uses the colours of Holi to camouflage his real identity and get near his prey. In Yash Chopra's Darr, fear is the ultimate expression of passion, obsession and sacrifice.
Soni soni,

Mohabbatein

(2000)
Breaking away from the old and rigid rules of Gurukul, the students led by their friendly music teacher and mentor Raj Aryan (Shah Rukh Khan) come out to play Holi with the townsfolk. The music of Mohabbatein was composed by Jatin Lalit while lyrics were penned by Anand Bakshi.
Holi khele Raghuveera Awadh mein,

Baghban

(2003)
Raj Malhotra (Amitabh Bachchan), his wife Pooja (Hema Malini) and their four sons with their families celebrate Holi in this large family and community get together. Amitabh Bachchan shines in his trademark dance style and the gorgeous Hema Malini is the cynosure of all eyes, making all the other younger women in the scene fade away. Aadesh Shrivastav scores music for this song and gets Amitabh Bachchan, Alka Yagnik, Sukhwinder Singh and Udit Narayan to sing together.
Dekho aayi Holi,

Mangal Pandey: The Rising

(2005)
Mangal Pandey (Aamir Khan) plays Holi with Heera (Rani Mukerji) and the rest of the village folk in this period drama, which looks at the life of Mangal Pandey who sparked the first Indian uprising against the imperial British rulers in 1857.
Do me a favour lets play Holi,

Waqt – The Race Against Time

(2005)
Shot on a grand scale, this song starring Akshay Kumar and Priyanka Chopra captures the Holi mood perfectly, through a haze of pink gulaal.
Balam pichkari, Yeh Jawaani Hai Deewani (2013)
A fun song with rocking music, fast beats and hip breaking jigs. Vishal Dadlani and Shalmali Kholgade sing to Pritam Chakraborty's tune as Naina (Deepika Padukone) drags Kabir "Bunny" Thapar (Ranbir Kapoor) and Avi (Aditya Roy Kapur) into the Holi revelry, complete with clouds of gulal, bhaang and water pipes spraying water instead of pichkaris.
Lahu munh lag gaya,

Ram Leela

(2014)
Holi song suggested by Shakun R Narang of Moviemaniacs Group
Garba is part of any festivities in Gujarat. So enjoy Holi the Gujarati way with this rocking number from Sanjay Leela Bhansali's superhit film.
Check out Holi recipes, legends, stories and art work in our Holi Special!
Hope you enjoyed reading…
… we have a small favour to ask. More people are reading and supporting our creative, informative and analytical posts than ever before. And yes, we are firmly set on the path we chose when we started… our twin magazines Learning and Creativity and Silhouette Magazine (LnC-Silhouette) will be accessible to all, across the world.
We are editorially independent, not funded, supported or influenced by investors or agencies. We try to keep our content easily readable in an undisturbed interface, not swamped by advertisements and pop-ups. Our mission is to provide a platform you can call your own creative outlet and everyone from renowned authors and critics to budding bloggers, artists, teen writers and kids love to build their own space here and share with the world.
When readers like you contribute, big or small, it goes directly into funding our initiative. Your support helps us to keep striving towards making our content better. And yes, we need to build on this year after year. Support LnC-Silhouette with a little amount – and it only takes a minute. Thank you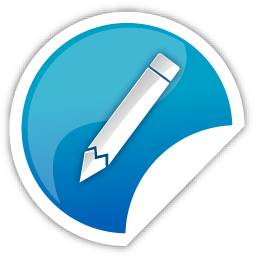 Learning and Creativity publishes articles, stories, poems, reviews, and other literary works, artworks, photographs and other publishable material contributed by writers, artists and photographers as a friendly gesture. The opinions shared by the writers, artists and photographers are their personal opinion and does not reflect the opinion of Learning and Creativity emagazine. Images used in the posts (not including those from Learning and Creativity's own photo archives) have been procured from the contributors themselves, public forums, social networking sites, publicity releases, Morguefile free photo archives and Creative Commons. Please inform us if any of the images used here are copyrighted, we will pull those images down.
A clear and distinct goal enables one to direct one's efforts towards the accomplishment of the goal in a more organized way. A clear goal induces effectual action towards achievement of success.