Geeta Dutt – The Skylark Who Sang From The Heart
Was there ever a playback singer who conveyed feelings better? On her death anniversary today 20th July, we pay a humble tribute to this ethereal singer who had a short lived career but left an indelible mark in the world of music.
(All pictures used in this article are courtesy Geeta Dutt's son Arun Dutt, The magical voice of Geeta Dutt Facebook Group, Geetadutt.com and Priya Lakshmi)
Mera sundar sapna beet gaya…
When a teenager had sung these lines in Do Bhai (1947), in a song that became a rage, little did she know that one day these lines would become hauntingly true in her own life. This one song catapulted the doe-eyed, stunningly beautiful 16-year-old from an obscure singer into stardom overnight. Geeta (Roy) Dutt had arrived. In two years of phenomenal success, she established herself as the undisputed number one singer in the nation in 1949, leaving behind well-established singers like Rajkumari and Shamshad Begum.
"Was there ever a playback singer who conveyed feelings better?" writes Ganesh Anantharaman in his book Bollywood Melodies: A History of the Hindi Film Song1. "Geeta (Roy) Dutt may have had the sketchiest of training, but she succeeded as a singer because she knew that playback singing is not so much about technique as it is about taking the listener along into the world of feelings. In her ability to be true to the mood of the song, her capacity to evoke the same mood in the listener, Geeta was supreme. It was on the strength of this ability that she was to hold her own against so phenomenal a talent like Lata Mangeshkar between 1947 and 1957, the first decade in Hindi cinema for both. Lata seemed perfect; Geeta rang true."
Born into a rich zamindar's family as Geeta Ghosh Roy Chowdhuri in Faridpur, East Bengal (now Bangladesh) in 1930, Geeta Dutt stumbled into a singing career quite by chance when composer/music director Hanuman Prasad overheard her singing at her modest Dadar apartment where her parents had settled after moving to Bombay. Just a couple of lines in Bhakta Prahlad (1946) marked her debut followed by a few more music assignments through the year. Says Dr Mahesh Sagar, an ardent fan and researcher of Geeta Roy's music, "Interestingly, two films released in 1945 Aadhaar and Sri Krishnaarjun Yuddh feature Geeta Roy's voice but it is possible that Bhakta Prahlad songs were recorded before these two films although the film may have been released a year later. In fact, Geeta Roy had sung almost 25 songs in 1945-46 period before Do Bhai (1947)."
But those two lines in Bhakta Prahlad sung in her dulcet voice impressed the legendary music composer-singer SD Burman enough to come hunting for her and he convinced the rather reluctant producer Chandulal Shah to sign her.
Geeta Dutt had the unique ability to sing any kind of song with the authentic tone, feeling, passion and emotion as demanded by the composition and the situation it was being picturised in.
Geeta Dutt met the then struggling Guru Dutt during the recording of Tadbeer se bigdi hui taqdeer bana le (Baazi, 1951), who fell in love with her beauty and voice at the first sight
The music of Do Bhai became a hit with Mera sundar sapna beet gaya topping the charts. Geeta Roy's fresh and melodious voice combined vivacity and pathos in such a way, that despite a pronounced "Bengali lilt" the song touched the pulse of thousands of music lovers. In the same film she sang the evocative Yaad karoge, yaad karoge, ik din humko yaad karoge. It was remarkable for a teenager to sing with such maturity. When my 8-year-old daughter hums Mera sundar sapna beet gaya today as her "favourite song", I can't help being amazed at the reach and appeal of Geeta Dutt's voice and rendition that transcends time and connects with generations 70 years her junior.
Mera sundar sapna beet gaya (Do Bhai, 1947)
Says Priya Lakshmi, film memorabilia enthusiast, die-hard Geeta Dutt fan and one of the admins of the The magical voice of Geeta Dutt Facebook Group, "Geeta Dutt fans laugh and weep along with her songs and her personal life. I am a huge fan of hers from childhood by just listening to the two dozen songs from the HMV records and cassettes we had. Being a Telugu, I can tell that she has many Telugu fans too."
"What a depth of feeling Geeta brought to the Meera bhajans in the film!" writes Ganesh Anantharaman, referring to the evocative Meera bhajans she sang in the Dilip Kumar-Nargis starrer Jogan (1950). "She ranks "Mat jaa jogi" as her best solo and you can't but agree as the raw pain of Jogan pierces through you in Geeta's most evocative Bhairavi. "Pyaare darshan deejo aaj", "Main to girdhar ke ghar jaoon" and "Aeri main to prem diwani" are all sung with an authenticity that makes you wonder how someone in just her late teens could sing with such grasp of the sublime. But then, Geeta was gifted. Every other Meera rendition in Hindi films, even Lata's comes only a close second in emotional appeal."
This precisely was the uncanny ability of Geeta Dutt that made her race past her contemporaries – the ability to sing any kind of song with the authentic tone, feeling, passion and emotion as demanded by the composition and the situation it was being picturised in. From a bhajan to a club song, from a haunting melancholic song to a peppy romantic number, she could traverse the entire gamut of music, seemingly effortlessly.
Says Maitreyee B Chowdhury, web columnist, poet and creative writer and author of 'Uttam Kumar and Suchitra Sen: Bengali Cinema's First Couple', "I think that's why she was one of the greatest singers we had. Most great singers have this unique quality of adapting their voice to a given situation. Also given the fact that Indian singers sing for cinema, their voice needs to adapt to the different situations during which the song would be picturized."
This unique versatility to blend in her voice with any kind of music and composition helped Geeta Roy carve out a niche and cement her place even when the Lata Mangeshkar phenomenon was sweeping through the world of Hindi playback, following the runaway success of Aayega Aanewala in Mahal (1950). Geeta Dutt's chart-busting Tadbeer se bigdi hui taqdeer bana le in Guru Dutt's directorial debut Baazi (1951) was the turning point where "Geeta Roy's vivacity was matched every inch by Geeta Bali on-screen". S D Burman had turned a ghazal by Sahir Ludhianvi into a sensual club song much to the chagrin of the famed lyricist-poet and the ploy worked as Baazi proved a hit on the strength of that song alone.
Tadbeer se bigdi hui taqdeer bana le (Baazi, 1951)
This song became not only a landmark in Geeta Roy's music career but also in her personal life as she met the then struggling Guru Dutt during its recording, who fell in love with her beauty and voice at the first sight. Even though Guru Dutt Shivshankar Padukone was originally from Mangalore, his upbringing in Calcutta had made him and his family comfortable and fluent with the Bengali language and culture. "This language kinship and the naturally congenial Geetaji's mannerisms and humility, despite her fame and fortune, drew her closer to Guru's family." (source: Geetadutt.com) Geeta Roy and Guru Dutt tied the knot in May 1953 and the celebrated singer officially became Geeta Dutt. Music was always an integral part of her upbringing as Geeta Roy's mother Amiya Roy Chowdhury was a lyricist-poet herself and her brother Mukul Roy a composer and producer (Geeta Dutt's family tree).
Guru Dutt repeated Baazi's entire cast and much of the crew in Jaal (1952) and Geeta Dutt firmly entrenched herself in the super league of singers with the S D Burman composed club song "Soch samajh kar dil ko lagaana". Her songs with OP Nayyar too climbed the charts although the first two films they did together – Baaz and Aasman, bombed at the box-office. They more than made up for these failures with the runaway success of Guru Dutt's Aar Paar in the four solos and three duets she sang – each of them a landmark in its genre. Think of a roothna-manana song and "Aye lo main haari piya" comes to mind. Think of those seductive cabaret numbers of Hindi films and "Babuji dheere chalna" is sure to figure in the list.
Babuji dheere chalna (Aar Paar, 1954)
Mr & Mrs 55 again had O P Nayyar giving music to a peppy romance that looks at the vagaries of the newly introduced divorce law. Geeta Dutt sang six of the nine songs in the movie – her effervescent voice matching the exuberance and beauty of Madhubala perfectly. Can we ever forget the gloriously youthful 'Thandi Hawa Kali Ghata', the delectable romantic duet 'Udhar Tum Haseen Ho' and the somber and serious 'Preetam aan milo' (where Geeta Dutt had to contend with C H Atma's earlier non-film version) – each markedly different from the other in mood and style.
Music had brought Geeta Dutt and Guru Dutt together. But when these two immeasurably talented people settled down to lead their life together, things went awry after a few years of happiness.
Guru Dutt signed up a rank newcomer Waheeda Rehman for a multi-film contract, with the first film being the Raj Khosla directed mystery thriller C.I.D., and Geeta Dutt's sensual solo 'Jaata Kahan Hai Diwane' (along with the five other songs in the film) was not only a smash hit, it pitchforked Waheeda Rehman into reckoning. Geeta Dutt by now was a mother of one, and firmly ensconced as one of the most sought after singers. But her marriage was slowly slipping into rocky waters with her husband giving priority to his work rather than the family, preferring to spend more time in solitude on his farm to mull over his film projects. As Waheeda Rehman tells Nasreen Munni Kabir, in the recently released book Conversations with Waheeda Rehman2, "If anyone asked me what he loved the most in the world, it was his work. His work came first and then his wife and children. He was obsessed with film-making."
S D Burman fully exploited Geeta Dutt's unique potential from one end of the spectrum to the other. "Aan milo shyam saanware" (Devdas, 1955), the duet with Manna Dey has the unmistakable touch of the Baul folk music of Bengal. "Nanhi kali sone chali" (Sujata, 1959) is one of the most popular and heart-touching lullaby ever where Geeta Dutt's voice rings maternal love in every note. The bubbly exuberance of Aye dil mujhe bata de (Bhai Bhai, 1956) is in sharp contrast to the pathos of Waqt ne kiya in (Kaagaz Ke Phool, 1959).
Aye dil mujhe bata de (Bhai Bhai, 1956)
In 1957 came Pyaasa, arguably Guru Dutt's best known work, which was voted by TIME magazine as one of top one hundred movies ever made in this world!
"In Guru Dutt's Pyaasa, Burman exploited Geeta's potential, within the scope of a single film, like no other composer did. "Jaane kya tuney kahi" needed just the right amount of oomph, whereas "Aaj sajan mohe ang lagaa lo" required Geeta to transcend the patent eroticism of the lyrics and convey a love that was ultimately spiritual. Till date, there hasn't been another singer who sounded so convincing in two totally antithetical renditions," writes Ganesh Anantharaman.
Jaane kya tuney kahi (Pyaasa, 1957)
For "Jaane kya tuney kahi", SD Burman had replicated his earlier Bengali hit ("Mono dilo na bondhu"), which he had sung himself in his inimitable rusty voice. It was left to Geeta Dutt to transform a characteristically folksy song into one that has an enchanting-sultry effect which help Gulabo lure the poet Vijay through the streets of Calcutta in the dead of the night.
On the other hand, "Aaj sajan mohe ang lagaa lo" has definite shades of the Bangla kirtan in its composition and yet it is song of love and devotion – love more spiritual than physical.
Says noted thumri and ghazal singer Samina De, "Her music is soulful. The pangs of pain are evident in her rendition. Jaane kya tune kahi is an absolute delight."
Aaj sajan mohe ang lagaa lo(Pyaasa, 1957)
Says Debasish Bhattacharya, a connoisseur of Indian music and dance who had trained under the legendary dancer Amala Shankar, "Geeta Roy had a good training in Hindustani Classical along with typical Bangla angiks of Palligeeti (folk) and Kirtan (devotional). Later, she joined the Hindi film industry and her quality of God-gifted voice coupled with her understanding of lyrics, musical score and filmic situation made all her songs stand out. These are still loved due to her unique way of rendering. Her immortal songs have an ever-lasting appeal over generations."
Music directors used Geeta Dutt's mellifluous voice for experimenting with different genres. Madan Mohan's 'Hum Panchhi Mastaane' from Dekh Kabira Roya  (1957) picturised on Ameeta and Shubha Khote (an outstanding Lata-Geeta duet), has two ladies skipping down the streets of Bombay of yore, playing the mouth-organ, which typically is played by men in Hindi films. Says Gajendra Khanna, music enthusiast, record collector, archivist and admin for geetadutt.com,shamshadbegum.com, madamnoorjehan.com and anmolfankaar.com, "Jaagir's 'Tumse Nazar Mili' (Geeta Dutt) is a typical song with a Jazz feel which many would not identify with Madan Mohan. He has composed many songs inspired of this genre which many fail to notice in his repertoire.  Ek Shola's fabulous 'Hum Kaala Tum White, Ab Apna Hai Day Night', sung by Mohd Rafi and Geeta Dutt is pure delight with Madan Mohan giving us the Goan flavour."
Geeta Dutt's music came straight from her heart, she poured her emotions and feelings into every note. And this passion did not fail to reach the audience. But on the personal front, her heart was going through turbulence with her marriage falling apart.
The temperamental Guru Dutt shelved some of the film projects after shooting a couple of reels such as Gouri (which also starred Geeta Dutt in the lead) and Raaz, which was abandoned after almost one-fourth of the film had been canned and Professor which was similarly halted abruptly. This not only made managing finances difficult, it also deprived Guru Dutt of some surefire successes. Raaz was later made by Raj Khosla as the superhit Woh Kaun Thi, R D Burman used the music he composed for Raaz in his first big success Chhote Nawab and Professor was later made by F C Mehra into a movie by the same name, starring Shammi Kapoor in the title role and became a huge hit.
Waqt ne kiya kya haseen sitam (Kaagaz Ke Phool, 1959)
Guru Dutt's magnum opus Kaagaz Ke Phool came in 1959 in which Guru Dutt himself starred in the lead role with Waheeda Rehman. The film was in a way reflective of his own views on life and the transitory nature of fame and success in the film world.
Geeta Dutt came up with one of her best renditions in the heart-rending Waqt ne kiya kya haseen sitam, composed by S D Burman and penned by Kaifi Azmi where she poured out her pain, anguish and pathos in every word. However, the box-office disaster of Kaagaz Ke Phool (which ironically is now considered a classic) left them shattered, financially and emotionally.
Says Sounak Gupta, an ardent Geeta Dutt fan and the owner of the YouTube channel GeetaDuttDevotee, "If only Kanan Devi (the legendary actress of the 30s and 40s) and Geeta Dutt could have been in good touch with each other! Kanan Devi was a mother figure to the industry (in Kolkata) – next to all her juniors have accepted the fact, a number of times! She was more than enough to give Geetaji support (in the real meaning of the word – not like one or more of her other 'best friends') and power to regain her wonderful days (if not regain, at least Kanan could have given her the oxygen to live, with her motherly support).  I recall, Kanan Devi had once introduced a Geeta-song on an LP – "Sukanthi, protibhamoyee gayika Geeta Dutter gaoa gaan…" How wonderfully she had described Geeta Dutt – 'sukanthi' (sweet-voiced), 'protibhamoyee' (immensely talented) – as she describes, some sort of unparalleled affection (which was certainly not 'imposed' – it comes so naturally!) is so clear in her voice – as if she is describing her own sister or daughter! Wish Geetaji had got Kanan Devi's soft touch of affection in her bad days! Probably the land distance between the workplaces of the two greats couldn't let that happen!"
Geeta Dutt's three children – Tarun, Arun and Nina adored their mother. In an interview, Arun recalled, "Mummy was an extrovert, a fun-loving, happy person, extremely generous, while my father was an introvert, an intense man. She was very sentimental and would fall for any sob story. Though they had their problems, she never let us witness them. We were more attached to her- we hardly saw him [Guru Dutt]." (source: Geetadutt.com)3
Alongside, in distant Bengal, Geeta Dutt's songs were on every Bengali cine buffs lips as her dulcet voice crooned for Bengal's Queen of Hearts Suchitra Sen in some of biggest hits of the late 50s. "Tumi je amar" (Harano Sur, 1957) caught the fascination of the youth, portraying a romance that was passionate yet dignified. (Read more about Geeta Dutt's Bangla songs)
Tumi je amar (Harano Sur, 1957)
Says Maitreyee, "I can only speak for myself when I say that Geeta Dutta had a unique voice quality. Her voice had a haunting quality about it and it stayed with me, beyond the lyrics and the music."
With music directors Hemant Mukherjee (better known as Hemant Kumar in Bombay film industry) (Harano Sur) and Nachiketa Ghosh (Prithibi Amare Chaaye, 1957 and Indrani, 1958), Geeta Dutt came up with songs that were hauntingly melodious, youthful and heartwarming. At a time when Sandhya Mukherjee's voice was synonymous with Suchitra Sen, Hemant Mukherjee and Nachiketa Ghosh picked Geeta Dutt.
Says Maitreyee, "My favourite song by Geeta Dutt is from an Uttam Kumar Suchitra Sen film Indrani called 'Jhanak jhanak konok kaankon baaje'. The song has a very light hearted quality about it and reminds me of an old world charm that is not to be seen today." Geeta Dutt used a faint tinge of Hindi accent in the words jhanak jhanak to make them ring like the bangles (kaankon) and with Suchitra Sen lip-synching them with an understated glamor, the effect was mesmerizing.
Indrani's songs were a musical treat, be it the other solo by Geeta Dutt "Sundoro, jaano na ki tumi ke aami kaar" or the enchanting romantic duet with Hemant Mukherjee "Neer chhoto khoti neyi", picturised on Bengal's iconic screen couple Uttam Kumar and Suchitra Sen.
Jhanak jhanak konok kaankon baaje (Indrani, 1958)
Observes Sounak Gupta, "The tinge of Hindi accent, I feel was one of the sweetest things in most of Geetaji's Bangla songs. That 'Jhanak Jhanak' (not the usual 'Jhawnok Jhawnok' pronunciation), then 'Ei SUNDAR Swarnali Sandhyay Eki BANDHANE…' Not the usual pronunciation 'SHUNdawr' – what she pronounces is in between 'SHUN' and 'SUN' (as in 'Sun Sun Sun Sun Zalima') then 'Bandhane' isn't pronounced the usual way (BAWNdhon) – her pronunciation of 'Ban' is somewhere between the usual (Bawn) and 'Bun' (as in 'Hot Cross BUNs'). Also note the way she pronounces 'Rum Jhum JHARNAR', 'Ei To Holo PARICHOY'. Interestingly, her Bangla songs from the Roy phase do not carry this faint Hindi accent. She was speaking Bangla at all times in her family (in her early years she even took down the words of her Hindi songs in the Bangla script!). Whatsoever, that tinge of Hindi accent added to the sweetness of her songs. "
In 'Eyi sundor swarnali sandhya' (Hospital, 1960) Geeta Dutt's voice resonates with such delicate love and togetherness that it carries the listener away into a delightful world of melody and romance. Picturised on a boat with Suchitra Sen and Ashok Kumar, the song made Geeta Dutt scale heights of fame even when her career in the world of Hindi playback itself was teetering on the edge.
Eyi sundor swarnali sandhya (Hospital, 1960)
In fact, the Hindi songs of her early career have a Bengali lilt. For instance, in "Mera sundar sapna beet gaya" Geeta Dutt croons, "main prem mein sab kuuch haar gayi" – rather than the typical kuch she pronounces it as kuuch, stressing on the uu syllable. These finer nuances and subtle variations made Geeta Dutt stand apart from the rest!
'Nishiraat baanka chand akashe' was another delectable Geeta Dutt beauty that is became the hallmark of soft moonlit romance in Bengali movies. Picturised on Mala Sinha and Uttam Kumar, this song is one of the best known Bengali songs of Geeta Dutt. Also, her non-film Adhunik Bengali songs were just as popular, sample 'Sur bhora door nilimaye'.
Nishiraat baanka chand akashe (Prithibi Amare Chaaye, 1957)
Tormented by Guru Dutt's reported fascination with Waheeda Rehman and his reluctance to let her sing for other banners, Geeta Dutt was being forced into limiting her range and was slipping rapidly into depression and professional ruin.
"Composers who may have preferred her mature vocals to Asha's had no choice but to groom Asha to take over as Geeta was just not available for rehearsals or recordings," writes Ganesh Anantharaman. Agrees Debasish Bhattacharya, "Geeta Dutt had huge talent to emote and gel perfectly with the requirements of the situation. Many artists do have similar talent, but her own style of singing the songs made magic. Even in her earlier career Asha Bhosle used to imitate her singing style as confessed by the former herself. Most probably Asha could come full way only after Geeta's bowing out."
In 1962, Guru Dutt made Sahib Bibi Aur Ghulam, a story based on Bimal Mitra's eponymous novel that looks at a decadent feudal family of Bengal through the eyes of Bhootnath (played by Guru Dutt himself) and Chhoti Bahu (Meena Kumari in one of her best performance).
"This was the year their only daughter Nina was born, in August. But things were getting worse day by day between Geetaji and Guru. Guru Dutt even tried to stop Geetaji sing any of the songs for this movie. But Geetaji went to court and had herself reinstated to sing half of the songs. The three songs Geetaji sings reflect her life at this stage of her career." (source: Geetadutt.com)
Hemant Kumar, the master of the melancholic melodies, gave Geeta Dutt three of her best known songs in this film – the haunting and poignant 'Koi door se awaz de chale aao', the hopeful and uplifting 'Piya aiso jiya mein samaaye gayo re' and desperate cry of an anguished wife to keep her husband from leaving her 'Na jaao sainya chhudake bainya'. In a mirror reflection of this heart-wrenching song she sang, Geeta Dutt sought refuge in the bottle to drown her dejection and despair.
Na jaao sainya chhudake bainya (Sahib Bibi Aur Ghulam, 1962)
Guru Dutt, who had grown depressed and unstable following the failure of Kaagaz Ke Phool and the widening chasm in his personal life, died in October 1964 from an overdose of sleeping pills. "Geetaji suffered a mental breakdown after the death of her husband. For nearly three months she could not even recognize her own children." (source: Geetadutt.com).
Koi door se awaz de chale aao (Sahib Bibi Aur Ghulam, 1962)
"As she recovered, she had to support their three children by performing live shows as Guru Dutt had accumulated huge debts," notes Ganesh Anantharaman.
At the young age of 41, on 20th July, 1972, Geeta Dutt bid adieu to this world, but not before leaving listeners with three outstanding melodies composed by Kanu Roy in Anubhav (1971). 'Mujhe jaan na kaho meri jaan is timeless," says Samina De. The haunting romanticism of 'Mujhe jaan na kaho' along with the whimsical and teasing 'Koi Chhup Ke Se Aake' and 'Mera dil jo mera hota' in Anubhav drove home the fact that Geeta Dutt had lost none of the magic in her voice. Talk about signing off with a flourish and you can't find a better example than Geeta Dutt's swan song Anubhav.
For her fans, Geeta Dutt continues to reign supreme and they find solace and delight in digging out some of her nearly untraceable work, which they share and discuss in the group. Till some time ago, much of Geeta Dutt's work, between 1948-1950, was barely available on records. But the legendary singer's fans have left no stone unturned to hunt out the rare records and put them out on the website, YouTube and other media sharing sites to make them accessible to fans and music connoisseurs. Says Gajendra Khanna, admin of Geetadutt.com who along with Priya Lakshmi and others has created the website, which has a wealth of information on the singer and her works, "It is a labour of love dedicated to Geeta ji and all those who appreciate her music. Thanks to work of many fellow Geeta lovers most of the songs are available today!"
Says Priya Lakshmi, "The most exciting discovery was the Mujhe wo dekhkar song from the film Zalzala. As her fan, I hear her songs so passionately that sometimes I am overcome by emotions, totally overwhelmed by the feeling in her renditions that I stay away from hearing her songs for a few days. That is the kind of fans she has. She may be having a limited number of fans but each of them worship her like a goddess. If only music groups were there when she was alive, a Tushar Bhatia, a Parag Sankla, a Mahesh Sagar, a Sounak Gupta, a Gajendra Khanna, etc would have been there for her ever and ever."
Mujhe jaan na kaho meri jaan(Anubhav, 1971)
Apart from Hindi and Bengali, Geeta Dutt sang songs in a number of Indian languages including Marathi, Gujarati, Maithili, Bhojpuri, among others. Observes Priya Lakshmi, "I feel she is a cursed Gandharva Kanya, who came briefly to earth to entertain her fans and vanished once the curse was lifted. Does it sound as if I am going overboard ? No! What else can explain the fact that there has not been another singer who can sing like her? We get copies of other voices but of Geeta Duttt, I have yet to find. She was nonpareil."
Koi chupke se aake (Anubhav, 1971)
Some rare beauties by Geeta Dutt recommended by her fans
Gajendra Khanna: Tadapta chhod kar mujhko kahaan tum reh gaye pyaare (Kisi Ki Yaad, 1950). Such was her mastery over her art that she can never disappear from our collective consciousness. Her voice had multiple facets and that rare ability to convey all merely by inflecting its pitch or tone. Her range is immense which can mesmerise anyone, totally capturing one's attention and finally giving the listener an adrenaline rush like no other singer can. It is often that the nectar in her voice has had that effect on me. I have a special fascination for the phase when she was still Geeta Roy, the singer who rose like a meteor and captured the imagination of a generation gone by.
(Gajendra Khanna, one of the writers in Geetadutt.com has a blog post dedicated to this song)
Priya Lakshmi: Mujhe dekhkar woh jab muskuraayenge (Zalzala,1952)
Whenever I hear this song from the film Zalzala (1952), I have this fantasy of my darling singer Geetaji and the musicians gathered around a large microphone, which must have funneled the sounds they produced down to a diaphragm, which vibrated and moved the cutting needle & translated that acoustical energy into a groove in the wax master recording. Oh! What a rare combination of angelic delicacy and extraordinary power, that was capable of such a bravura moment as this rendering ,of my most favorite song of hers composed by my most favorite composer, the one and only Pankaj Mullick – the great !!!
(Priya Lakshmi, one of the writers in Geetadutt.com has a blog post dedicated to this song)

Debasish Bhattacharya: Shachimata go ami char juge hoi janam-dukhini (Bangla Kirtan, most probably her first disc from HMV). I grew up listening to this kirtan on our hand-wound gramophone. The devotion behind this rendition left an impact on my soul that still remains. (Geeta Roy had introduced a new style of singing in this beautiful song, composed by her elder brother Mukul Roy)
Sounak Gupta: Sur-Bhora Dur Nilimaaye (1959)
'Sur-Bhora Dur Nilimaaye' is yet another masterpiece! 'Jethha Chandrakalar Banka Naaye Mor Mon Aaj Udhao Hote Chaaye… Oi Sur-Bhora Dur Nilimaaye' – in the curved boat (crescent) of the moon, my heart hopes to lose itself, in the distant world of music. Just hear the way Geetaji breathes in and out giving a prominent stress (following the taal) – Oooi 'S'urbhora 'D'ur nili'M'ay oi 'T'ara-ghera 'S'wapna-si'M'aay jetha 'C'handraka'L'aar banka 'N'aay mor 'M'on aaj u'D'hao hote 'C'haaye! It's as if she is indeed rowing the boat of the crescent moon, towards her destination. And that 'Ahahaha', how wonderfully brings out the joy, she's feeling as she rows on and on. How hopeful her 'Oooi' sounds! That's the magic of Geetaji's music!
Jaani bhromora kaino (Gauri)
A truly rare song from the shelved film Gauri, in which Guru Dutt had cast his wife Geeta Dutt as the heroine but then abandoned the film after shooting a few reels. Music maestro S D Burman had first recorded this song with Geeta Dutt (on the 13th Nov 1957), he later sang it himself as a private song in 1961 and then reused it for Dr Vidya (1962).
This rare song, issued on a white label disc, was found by Suresh Chandvankar who shared it with Gajendra Khanna. The date of the recording was written on the disc cover. The retrieved song was uploaded by Parag Sankla to his YouTube channel.
What a remarkable song with haunting, delightful music…!
References
[1] Bollywood Melodies: A History of the Hindi Film Song
[2] Conversations with Waheeda Rehman
[3] Geetadutt.com
Geeta Dutt – The Skylark: The first ever biography of melody queen Geeta Dutt by Haimanti Banerjee can be accessed here.
More to read
Eternal Wait : The Story Of The Dark Girl By The Meghna (Geeta Dutt)
The Incomparable Music Of S D Burman Transcends Generations
Jinhe Naaz Hai Hind Par Voh Kahaan Hain: Songs of Sahir
Gulzar: Redefining Poetry and Purpose In Cinema
Waheeda Rehman: Quintessential Beauty With Intense Acting Prowess
The Nightingale's Everlasting Melodies
Editor's Pick
Geeta Dutt – The Skylark Who Sang From The Heart By Antara Nanda Mondal http://t.co/ZfGKJpsXuM #GeetaDutt #Music

— Learning&Creativity (@LearnNCreate) July 21, 2014
The stormy life and times of one of india's most incredible singers geeta dutt, @farhanafarook examines @filmfare pic.twitter.com/Zdga6Q4xvc — J (@jiteshpillaai) July 20, 2014
The amazing stardom, the gifted voice, the stormy relationship with guru dutt. Geeta dutt, a life less ordinary pic.twitter.com/7LysJp08gQ

— J (@jiteshpillaai) July 20, 2014
Remembering Geeta Dutt on her death anniversary. Her best: Listing: http://t.co/bAV287uh1v Playlist: http://t.co/airagNaObs — MySwar (@myswar) July 20, 2014
On Geeta Dutt's death anniversary, a fabuluos homage to an all time great & versatile singer (http://t.co/5xo63zw2Om)

— Sayan Roy (@shayonroy) July 20, 2014
Hope you enjoyed reading...
... we have a small favour to ask. More people are reading and supporting our creative, informative and analytical posts than ever before. And yes, we are firmly set on the path we chose when we started... our twin magazines Learning and Creativity and Silhouette Magazine (LnC-Silhouette) will be accessible to all, across the world.
We are editorially independent, not funded, supported or influenced by investors or agencies. We try to keep our content easily readable in an undisturbed interface, not swamped by advertisements and pop-ups. Our mission is to provide a platform you can call your own creative outlet and everyone from renowned authors and critics to budding bloggers, artists, teen writers and kids love to build their own space here and share with the world.
When readers like you contribute, big or small, it goes directly into funding our initiative. Your support helps us to keep striving towards making our content better. And yes, we need to build on this year after year. Support LnC-Silhouette with a little amount - and it only takes a minute. Thank you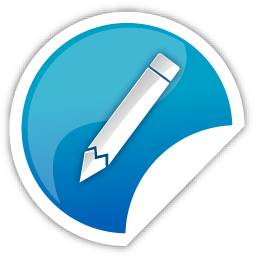 Learning and Creativity publishes articles, stories, poems, reviews, and other literary works, artworks, photographs and other publishable material contributed by writers, artists and photographers as a friendly gesture. The opinions shared by the writers, artists and photographers are their personal opinion and does not reflect the opinion of Learning and Creativity emagazine. Images used in the posts (not including those from Learning and Creativity's own photo archives) have been procured from the contributors themselves, public forums, social networking sites, publicity releases, Morguefile free photo archives and Creative Commons. Please inform us if any of the images used here are copyrighted, we will pull those images down.
It is what we know already that often prevents us from learning. ~ Claude Bernard