Eternal Wait: The Story Of The Dark Girl By The Meghna (Geeta Dutt)
"A dark girl sits by the river – she misses the tunes of the boatmen. The birds don't give her accompaniment. Yet she sits. Hums – tunes of an era she wishes to visit – tunes that stir her soul, the rhythm that arouses her nerves."
Geeta Dutt's matchless melodies in her native Bangla have never ceased to move listeners. Sounak Gupta lyrically traces the rise of the skylark from the banks of the Meghna, who continues to enthrall music lovers with her dulcet voice, long after dusk has settled and the river has broken its banks.
Chhilo sonar dnar paboner boitha,
Moyurponkhi naokhana –
Ore chondro suruj golay bhori,
Phul chhorato jochhona!
(There was the golden oar of the wind, the dream-boat. Filling my storehouse with the light of the Sun, the Full Moon, would rain flowers!) 
The story began at the banks of the Meghna – while a dark little girl sat, her back resting against a tree, humming to the tunes of the songs the boatmen sang past. Hers was definitely not an age to understand the meaning of the songs – nevertheless, the touching tunes would linger. The rhythm would flow through her veins. An unending urge to dive into the magical ocean of the tunes, would rise in her soul, time and time again.
A picturesque niche, the girl had built for herself amidst the greens beside the Meghna – drinking in the rhythm the breeze would greet her with, enjoying the musical accompaniment the birds would give as she hummed, and running home to answer to her mother's affectionate call! Then there came a storm, which carried the little girl away from her niche! The boatmen, the greens, the river, the birds, were all gone!
That was how the early life of a little child was destined to be!
Kothay amar sujon neye,
Sadher dingi tar?
Ghomta-pora kalo meye,
Kothay se bahar,
Bolo – ruper bahar?
(Where's Sujan – the ferryman and his ferry? Where's my dark girl, who would veil her beautiful face?)
The river wept. Her 'Kalo meye' (dark girl) assured,
Ogo amar sadher padma,
Shunyo hridoy tor,
Uthhbe bhore kanay-kanay,
Hobe nishi bhor!
(O my loved river, Padma, your empty heart would soon be filled up to the brim! The bad days would soon be gone!)
The ever-so-gracious 'artiste' had finally spoken through her!
'Geeta Roy' was born!
The pre-partition political storms that kept affecting East Bengal in the late 1930s were too much for a peaceful living. The Roy Choudhurys left their ancestral home (which was beside the Meghna, in Faridpur) and came to Calcutta. Geeta Roy, the eldest daughter of the Roy Choudhury couple, Devendranath and Amiya Devi – found scope for getting trained in music. It was in Calcutta, that her inherent flair in music, which had been enriched by the musical niche she had made for herself in Faridpur – got scope for being nurtured through formal training.
Harendranath Nandi, a regular composer of the then famous 'Radha Films' started giving a seven-year-old Geeta, lessons in light music. That was 1937. Soon, Geeta's time for standing first in various music competitions came in! However, destiny had planned yet another change in her life! The Roy Choudhurys shifted to Bombay, in 1942, leaving no more scope for getting lessons in music! Geeta Roy was left in an environment, which was nowhere close to Faridpur or Calcutta – no one (but her family and relatives) to speak to her in Bengali – no boatman to sing a tune for her to hum, no teacher to teach her Bengali songs!
Let's not forget, the rose spreads its scent irrespective of where it grows!
'When the flower blooms, the bees come uninvited!'
In no time young Geeta's passion for music bore fruits. She was called in for playback singing and earned huge fame among her listeners. 
Creating History with Sachin Karta
Padmar dheu re!
Mor shunyo hridoy-padma niye ja ja re!
(O the waves of the river Padma, carry my empty heart with you!) 
There was but one person, who Geeta could relate to, easily. The son of Comilla – Sachin Dev Burman! The unfamiliar environment of Bombay seemed soon a home! The music of Bengal was in close reach! 1947 marked the beginning of a musical history, which the twosome from Bengal created!
After already having become a 'mini-wonder' in the playback industry of Bollywood, Geeta Roy got her first chance to sing for a Bengali film, in 1950. Bombay Talkies was making Samar, for which Sachin Dev Burman was appointed music director. Sachin Karta had already been an experienced music composer, having composed for many Bengali films during his decade-long career span in Calcutta, and for Hindi films, since 1946. He invited the twenty-year-old Geeta Roy to sing for him. It was definitely a wonderful feeling for the young singer, long detached from her native land, as she rehearsed the songs for her first Bengali film!
Samar had Geeta Roy singing two songs for the lead character, Sarala, played by Sumitra Devi – Gun gun sure and Khela bhangar khela. A third song too, had her singing with Kishore Kumar and Arun Kumar (picturised on a group of gypsies) – Sundari lo sundari. The two solos, which had Geeta singing for the lead character, were not much different from the songs of hope and despair in love, that she was accustomed to singing. However, her par excellent performance in Sundari lo sundari (a composition based on the folk music of Bengal) deserves mention. She rarely got such compositions, which bear the typical 'rural smell'.
Sounak Gupta lyrically traces the rise of #GeetaDutt who continues to enthrall music lovers with her dulcet voice. http://t.co/XK8v6jVvOp

— Learning&Creativity (@LearnNCreate) March 27, 2015
Khela bhangar khela – Samar
The songs from Samar weren't however, the first Bengali songs Geeta Roy sang on record. Even before she gave playback in the film, she had cut a basic disc (non-film record) of Bengali songs under Jibon Banerjee. It isn't known what amount of fame her first songs, Tumi jodi bolo, bhalobasa dite janina and Kon se birohi aponare dohi had gained. However, the song Tumi jodi bolo, bhalobasa dite janina had been a personal favourite of Guru Dutt. While their courtship was on, Guru Dutt would often ask Geeta to sing the song before him.
Tumi jodi bolo, bhalobasa dite janina,
Jani se tomar abhiman tai,
Manina se kotha manina.
(If you say, you don't know how to love, I know, that's just an emotional comment, and hence do not believe.)
Carving an eternal niche
Geeta Roy's mother, Amiya Devi, had been a poet and sibling Mukul Roy, a novice music composer. The creative combination, which the Roys made, bore fruit. Geeta Roy sang on record, her mother's lyrics, tuned by Mukul Roy – Bhaber kheya ebar baoa.
The reverse of the record had, Chaar-juge hoi janamdukhini (penned by Basudev) – a song that highlighted the pains undergone by the consorts of Hindu demigods like Narayan, Rama, Krishna and finally, Mahaprabhu Sri Chaitanya. The record was a hit, and the dulcet-voiced dark girl of Faridpur lovingly carved an eternal niche in the hearts of the listeners of Bengali Light Music!
Calcutta-based Sudhirlal Chakraborty had been one of the greatest music maestros of the era. He had tutored several stalwart artistes like Utpala Sen, Shyamal Mitra and Gayatri Basu. It was Sudhirlal, singing for whom, various artistes of the era had come to limelight. Sudhirlal's ears couldn't miss the dulcet voice of Geeta Roy. In 1951, Geeta rendered two compositions based on Kirtan (a sort of traditional Bengali music) – Rajani pohalo sakhi and Brindabone shyam nai, under Sudhirlal Chakraborty. Penned by Pabitra Mitra, the songs describe the phases of Radhika as 'Utkanthita' (anxious for her beloved) and 'Vipralabdha' (deceived by her beloved), respectively.
The next year had her singing for Mukul Roy – Ekti kamal phutechhilo, another touching lyric by Amiya Devi, and Sunil Biswas' Ekhono dustaro lajja. Geeta Roy's Puja-release of 1952, was long lyric (that covered both sides of the record) – Seetar dukkher kotha. Quite similar to her first hit, Chaar-juge hoi janamdukhini, this song described in detail, the pains of Seeta, as we find in Ramayana. One could say it was a description of the main chapters of the Ramayana, but from Seeta's point of view (unlike the traditional way of interpretation, which is greatly affected by male hegemony).
Recreating the past with the tunes of the boatmen
May, 1953 witnessed the wedding of Geeta Roy with the then-novice filmmaker Guru Dutt. Later the same year the artiste's fifth basic disc (in Bengali) saw the light of the day. This time Geeta Dutt got two fantastic folk compositions to sing! The girl of Faridpur, who loved to hum the tunes of the boatmen, finally did get to sing aloud, what she just hummed earlier – a beautiful Bhatiyali. Padma amar kohe kende kende makes us sail in the waves of nostalgia, back to the banks of the Meghna, to the distant land, where once, a dark little girl had crafted her own sweet niche – where the birds had once given musical accompaniment! We're just left with a wound of sorrow, as all but the girl, remains!
The reverse of the record, bears the song of harvest. Geeta Dutt, with a lot of enthusiasm, leads a group of chorus singers – Aay re aay re chute, one of her bests, undoubtedly. Perhaps, singing the song, for her, was like recreating her own, long-lost past! Let's not forget – Geeta Dutt's ancestral village had already spent seventeen years without her! Whether the 23-year-old artiste (who had left her native land at six) remembered how the farmers harvested in their village, is not known. If not, she was perhaps trying to picturise that little girl, in her imagination – perhaps feeling far from home!
The second Bengali film that Geeta Dutt got to sing for, was Grihaprabesh, a 1954-release. She sang a Meera Bhajan, Barse badariya sawan ki, under the direction of Mukul Roy. This marked the beginning of a history, the nostalgia of which haunts listeners till date. Grihaprabesh was the first film, in which Geeta Dutt sang for Suchitra Sen – the immortal combo which was then, yet to give us musical moments in films like Harano Sur, Indrani and Hospital.
The Magical Sudhin-Geeta Songs
For reasons unknown, Geeta Dutt didn't record Bengali songs in the years 1954 and 1955 (although she gave several big hits in Hindi films, in those two years). The year 1956 had her singing for Sudhin Dasgupta. Sudhin, had come to limelight the year before, composing Bansh-baganer mathar opor chand uthhechhe oi for Pratima Banerjee.
For Geeta Dutt, he put to tune, a beautiful lyric by Bhaskar Basu, Othho othho Maa Gouri. This was an expression of the mother, as her daughter, having got wedded, was going off to a distant land. Sudhin gave a sweet folk-based tune, to which Geeta Dutt, added a touching tinge of affection, as she sang! The reverse featured a fast-paced song, Kajol kajol kumkum.
The year 1958 had the Sudhin-Geeta combo creating an ever-remembered song in film Dakharkara. Tarashankar Banerjee's lyrics Kancher churir chhota, composed by Sudhin Dasgupta and Geeta Dutt was such a big hit, that overwhelmed Geeta invited the novice composer to Bombay, to explore his talents in new light. She requested Guru Dutt to let Sudhin compose under his banner. Mr. Dutt did accept her proposal, but somehow things didn't work out. Sudhin waited and waited, only to get no assignment. When there was next to no hope of Guru Dutt giving him work, he came back to Calcutta to continue with his career.
Jhiri jhiri chaitali baatashe (Music by Sudhin Dasgupta)
Nachiketa-Geeta Combination Gave Only Evergreen Hits!
The year 1957 witnessed the release of Uttam Kumar-Mala Sinha starrer Prithibi Amare Chaaye, where Geeta Dutt sang her playback hit – Nishiraat banka chand akashe, under Nachiketa Ghosh. Nachiketa Ghosh had been the music maestro, who paired up with Geeta only to give hits!
The six songs (in two films) this combo gifted listeners are all still so lovingly heard! Nachiketa Ghosh's compositions from Indrani (1958) like Neer chhoto khoti nei (with Hemanta Mukherjee), Durer tumi aaj, Ogo sundaro, jaano naki tumi ke aami kaar and Jhanak jhanak kanok kankon baaje, which Geeta Dutt sang for Suchitra Sen have repeatedly found place in compilations of Bengali film songs.
Ogo Sundoro – Indrani (Music by Nachiketa Ghosh)
'Glory of spontaneity' with Anil Bagchi
Anil Bagchi tended to use delicate ornamentations in his compositions, which are often used in Hindusthani Classical Music. He wasn't pleased unless his compositions had those ornamentations, he had himself said. Geeta Dutt must have been an exceptional singer (taking into account that she had had no formal training in Classical Music) who sang for Anil Bagchi. Her songs from the 1956-film Mahakabi Girish Chandra which had Anil Bagchi as the music director – are simply out-of-the-world! Geeta Dutt proves the 'glory of spontaneity' at every moment, as she renders compositions like Akulo basante aaji, Suray dube thakle pore or Pujite maheshe par excellence!
Tumi je amar – the Hemanta-Geeta Experimentations
Hemanta Mukherjee had been one of the composers who gave Geeta numerous songs to sing, both in Hindi and Bengali. In fact, he even had her singing a Bhojpuri duet with Sulochana Kadam. The greatest gift of the Hemanta-Geeta combo as far as Bengali songs are concerned, is perhaps, Tumi je amar, from Harano Sur (1957) which is definitely one of the most popular compositions used in Bengali films ever. The songs Ei mayabi tithi and Tomar duti chokhe – both tuned by Hemanta Mukherjee, from Sonar Harin (1959), formed the earliest example of cabaret songs in the history of Bengali film music.
Hemanta's compositions for Geeta in films like Sathihara (1961) and Swaralipi (1961) deserve mention. Sathihara had some fine use of 'Been', which Hemanta Mukherjee had first used in the songs of Nagin. Jadubhora oi banshi (with Hemanta Mukherjee), with a lovely prelude and interludes of the Been, remains a personal favourite from Sathihara. Again, Nach re bandor nach, from the same film remains a humorous presentation, in which Mala Sinha lip syncs Geeta Dutt, while making her pet monkeys dance to the sounds of the Been.
Ei raat holo kato sundaro aaj from Swaralipi is undoubtedly one of the sweetest 'romantic songs' ever used in Bengali films. It was Hemanta Mukherjee again, who gifted us the only Bengali duet of Kishore Kumar with Geeta Dutt, Sudhu ektukhani chaoa, in Lukochuri.
Tumi je amar – Harano Sur (Music by Hemanta Mukherjee)
The One Matchless Song
Hemanta Mukherjee's sibling, Amal Mukherjee had earned some name as a singer and music composer in the late 1960s and 70s. It was Geeta Dutt, composing for whom he had come to limelight. Amal Mukherjee's composition Ei sundar swarnali sandhyay, from Hospital (1960) brought him heights of fame in a single go!
Ei sundar swarnali sandhyay – Hospital (Music by Amal Mukherjee)
Bombay-based music-makers Kanu Ranjan Ghosh and Binod Chatterjee had composed a few melodious non-film songs for Geeta Dutt – out of which Kanu Ghosh's Oi surbhara dur nilimay, Tomar ashay poth cheye go and Binod Chatterjee's Hridoy amar kichhu jodi bole remain personal favourites.
The 1962-hits, Krisnanagar theke ami and Kato gaan haralam were masterpieces by Anal Chatterjee. Geeta Dutt, being in a jovial mood during the recording of Krisnanagar theke ami had literally danced on her toes, for the entire stretch of the recording, as the composer had later recalled!
Kato gaan haralam (Music by Anal Chatterjee)
The Painful Decline
Guru Dutt's death in October, 1964 pushed Geeta Dutt towards unbearable depression. She fell terribly ill with various ailments. Soon a household dispute over the property of Guru Dutt Films coupled with the burden of paying unending debts, left Geeta penniless.
In 1967, Geeta planned to appear in a film. This was definitely not to satisfy any sudden urge to act – let's not forget that, she was struggling hard, to make both ends meet. She was cast in Dilip Nag's Bodhubaran, opposite Pradeep Kumar. This time, a rare musical combination happened. Geeta Dutt, for the first time, sang under the direction of Kamal Dasgupa, Amra alor shishu.  But perhaps, it was a bit too late for both of them! Wish the 'tiger-composer' of the 40s had come across the young 'musical-queen' – Geeta Roy, back then! The film was a box-office failure, and just added to the pains of Geeta. Neither did sufficient money come in, nor did any suitable offer.
The years 1968, 1969, 1970 were almost non-musical years for her as she was caught in a vortex of being hospitalized again and again. An admirer recalled her stage shows of this period, commenting, "We, who would never fail to attend any of Geeta Dutt's programmes in the 50s, couldn't gather courage to face her in the shows of the late 60s. Our dream-singer had become a caricature of her own songs! Love – that had been the inspiration of her music and life, had by then, become poison!"
The Swan Songs that will Forever be Remembered
The 1970s brought new light into Geeta Dutt's life! Her songs from Basu Bhattacharya's Anubhav became a rage. After a gap of three years, in 1971, she recorded Bengali songs for Puja. The Swapan-Jagmohan duo composed her songs, O bondhu shono and Anjano diyechhi chokhe. Bengal didn't fail to welcome back their 'dark girl' – Geeta's new songs were heard with enthusiasm and love!
Her listeners were eagerly waiting for her releases in 1972. But destiny did not have those in plan! THE DIVA BREATHED HER LAST IN JULY 1972. The Geeta Dutt-episode was over! Bengal was at least left with this bit of satisfaction that the girl of Faridpur had returned to her land, to sing her swan songs!
A lot of water has by flown by the Meghna since then – the river has broken its banks. The era of Globalisation has taken over. Yet a dark girl sits by the river – she misses the tunes of the boatmen. The birds don't give her accompaniment. Yet she sits. Hums – tunes of an era she wishes to visit – tunes that stir her soul, the rhythm that arouses her nerves. A voice comes from across the river…
Tomar ashay path cheye go,
Thakbo chirokal.
(I shall remain in eternal wait of yours.)
The dark girl hums…
Je kakono haray ni mon,
Bujhbe na to se –
Keno amar e din gona,
Tumi amar ke!
(One, who hasn't lost oneself, would never understand why I keep counting the days, and who you are to me!)
Tomar ashay path cheye go
All pictures used in this article are courtesy The Magical Voice of Geeta Dutt Facebook Group and geetadutt.com
More to read
Geeta Dutt – The Skylark Who Sang From The Heart
The Incomparable Music Of S D Burman Transcends Generations
Jinhe Naaz Hai Hind Par Voh Kahaan Hain: Songs of Sahir
Gulzar: Redefining Poetry and Purpose In Cinema
Waheeda Rehman: Quintessential Beauty With Intense Acting Prowess
The Nightingale's Everlasting Melodies
Hope you enjoyed reading...
... we have a small favour to ask. More people are reading and supporting our creative, informative and analytical posts than ever before. And yes, we are firmly set on the path we chose when we started... our twin magazines Learning and Creativity and Silhouette Magazine (LnC-Silhouette) will be accessible to all, across the world.
We are editorially independent, not funded, supported or influenced by investors or agencies. We try to keep our content easily readable in an undisturbed interface, not swamped by advertisements and pop-ups. Our mission is to provide a platform you can call your own creative outlet and everyone from renowned authors and critics to budding bloggers, artists, teen writers and kids love to build their own space here and share with the world.
When readers like you contribute, big or small, it goes directly into funding our initiative. Your support helps us to keep striving towards making our content better. And yes, we need to build on this year after year. Support LnC-Silhouette with a little amount - and it only takes a minute. Thank you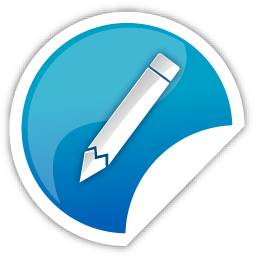 Learning and Creativity publishes articles, stories, poems, reviews, and other literary works, artworks, photographs and other publishable material contributed by writers, artists and photographers as a friendly gesture. The opinions shared by the writers, artists and photographers are their personal opinion and does not reflect the opinion of Learning and Creativity emagazine. Images used in the posts (not including those from Learning and Creativity's own photo archives) have been procured from the contributors themselves, public forums, social networking sites, publicity releases, Morguefile free photo archives and Creative Commons. Please inform us if any of the images used here are copyrighted, we will pull those images down.
Christmas is not a day, but a state of mind. Peace, Goodwill and Humanity unfurls the real spirit of Christmas