Follow Your Dreams, Not Others'
Instead, do what you desire the most so that you can truly be accomplished at something you love…don't make money your goal. Instead, pursue things you love doing and then do them well so that people can't take their eyes off you.
By Bhanavi Mathur
Bluebells School International, New Delhi
Eleanor Roosevelt once said, "The future belongs to those who believe in the beauty of their dreams."
What do you enjoy in life? Do you get paid to do that? Doesn't it seem better to do what you enjoy and get paid for it instead of taking up jobs you hate just for the sake of money?
When you were a kid, you had dreams, but did you follow up on them? Do you even remember them?
Every dream, big or small, is achievable but one has to do hard work for long. They need to persist against all adverse situations and keep doing their duties. At last, a day will come when their tree will bear fruits.
There may be times when their dreams appear impossible to achieve, when people around them speak ill of them and when everything seems to go against them.
Success doesn't come overnight and one has to strive for long in order to achieve it. He or she has to develop strategies and plans for reaching their desired destination.
Where there are many roads – good and bad – the shortest and best one is the straight one. Here one should also note that there is no shortcut to success and we have to travel through a sinuous path to reach the acme of our goals.
We are perhaps the only creatures in the world to be able to dream with our eyes wide open and have the ability to strive to fulfill them. Our history, present and future stands upon the foundation of the dreams of our forefathers, leaders and visionaries.
Well, we could also say that there might not have been a 15th August 1947 if people like Mahatma Gandhi, Jawaharlal Nehru, Bhagat Singh, Bal Gangadhar Tilak, Sardar Patel and all the other freedom fighters had not dreamed of an independent India and striven to achieve it!
So why is it that as we grow up we lose all the passion, the energy, the will and the strength to keep our dreams alive? Why does money dictate our passion or in most cases, kill it? Why do we let "safety of a pay check" screw our dreams? Why do we stop thinking about what we love?
We are so beguiled by the thought of a guaranteed pay check every month that we completely ignore the fact that it's actually never too late to pursue our dreams. The reason as I can understand is probably "fear of failure".
We fear we might fail and that fear leads us to cook up stories about why you can't have what you want. We resort to excuses like "I don't have time, I have family, I'll do it when I have more money etc".
We convince ourselves that it's ok not to follow up on our dreams, that it's ok not to do what you love, that it's ok to just keep doing the everyday drill and still make a fuss about it.
Instead, do what you desire the most so that you can truly be accomplished at something you love…don't make money your only goal. Instead, pursue things you love doing and then do them well so that people consider your achievement a benchmark.
When you die, are you going to go into the ground wondering what you should have or could have done? Or do you wish to depart with a smile on your face saying – "I DID IT ALL!" Think about it.
Recommended books for boosting child's creativity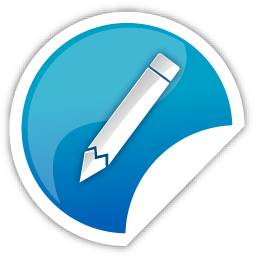 Learning and Creativity publishes articles, stories, poems, reviews, and other literary works, artworks, photographs and other publishable material contributed by writers, artists and photographers as a friendly gesture. The opinions shared by the writers, artists and photographers are their personal opinion and does not reflect the opinion of Learning and Creativity emagazine. Images used in the posts (not including those from Learning and Creativity's own photo archives) have been procured from the contributors themselves, public forums, social networking sites, publicity releases, Morguefile free photo archives and Creative Commons. Please inform us if any of the images used here are copyrighted, we will pull those images down.
Success is an outcome of hardwork and sincere efforts, not the luck.