Farooq Sheikh: The Humble, Spontaneous Boy-Next-Door Hero
Farooq Shiekh was an actor par excellence. He played complex characters with such conviction that touched a cord with the audience. Today on his birth anniversary (25th March), we recall the significant role he played in Indian cinema and how his movies and songs have touched millions of hearts.
Simplicity can be called the perfect personification for Farooq Sheikh! Humility could be his middle name.
A gifted actor, humble, polite, with not a touch of flamboyance and deceive in his demeanor; Bollywood actor Farooq Sheikh won hearts of thousands of cine buffs with his unassuming, spontaneous performances.
The veteran actor died of a cardiac arrest in Dubai on 28th December, 2013. It has been almost 3 months since Farooq Shiekh has departed for the heavenly abode but his memories will live on.
Today on his birth anniversary (25th March), we can't help but recall the significant role he played in Indian cinema and how his movies and songs have touched millions of hearts.
A simple and an adorable man, Farooq Shiekh was an actor par excellence. Born on 25 March 1948 in Gujarat, Farooq Sheikh began his cinematic career with M S Sathyu's Garam Hawa in 1973, after dabbling in law.
Farooq Sheikh was unlike the regular Bollywood heroes. He did not boast of Greek God type of looks, or flamboyance or mannerisms.
Yet he went on to charm and won many hearts with his honest approach and boy next door image. He had a style of his own – he was a natural actor, effortless and spontaneous in his manner of speech, expressions and style.
He played complex characters with marvelous conviction and ease. Viewers could thus connect to the characters he portrayed, identify themselves with the true to life situations and feel themselves to be part of the storyline.
Having acted and worked in films, theaters and television, Farooq Sahab won the prestigious National Film Award for Best Supporting Actor for Lahore in 2010.
Known for his unique flair for comedy and perfect timing, Farooq Sheikh enthralled cine lovers all over the world with his stellar performances in comedy movies such as Sai Parānjpye's Chashme Buddoor and Hrishikesh Mukherjee's laughriots  Kissi Se Na Kehna, Rang Birangi.
He portrayed the role of a college student with such perfection that Chashme Buddoor went on to become a cult movie and one of his most-loved films. In all these films, the talented actress Deepti Naval played his love interest, and the two went on to become the most sought after romantic pairs in the genre of romantic comedies and simple, realistic films such as Saath Saath.
In Chashme Buddoor, not just the chemistry with Deepti Naval, even his friendship and camaraderie with his other two friends Ravi Baswani and Rakesh Bedi was one of the highlights of the film. This song from Chashme Buddoor has a feel-good factor that makes you smile instantly.
The song from Saath Saath – "Ye Tera Ghar Ye Mera Ghar Kisi Ko Dekhna Ho Gar,Tho Pehle Aake Maang Le Meri Nazar Teri Nazar" is one of the sweetest songs that depicts how a couple can be happy and content even in a small house. They express their love not walking or dancing in some hill station rather doing daily household chores. This song is not only great to listen but view as well!
Bappi Lahiri has composed some of the gems like the "Phoolon Tumhein Pata Hai" song in the 1983 laugh-riot Kissi Se Na Kehna.
Parallel cinema and middle of the road films were Farooq Sheikh's forte. Who can forget his sensitive portrayal of the young lover in Bazaar who struggles desperately to stop his love from being sold off? Or as Farida Jalal's surreptitious paramour in Satyajit Ray's Shatranj Ke Khilari who dives under the bed in a vain attempt to hide from her husband Saeed Jaffrey?
Farooq Sheikh and Supriya Pathak's chemistry was apparent in this "phir chidi raat" song  from Bazaar.
As the street-smart, suave opportunist friend of Naseeruddin Shah in Sai Parānjpye's Katha, Farooq Sheikh charms everyone, including the gullible Deepti Naval with his sweet talk and has no qualms about being unscrupulous. On the other hand in Gaman, he is the migrant taxi driver who dreams of earning a decent amount to be able return to his wife in Badaun, but never quite manages to save enough.
In all these films, Farooq Sheikh succeeds in getting right under the skin of the character he plays with such sincerity that you forget the actor and remember only the character.
Deepti Naval expressed her grief saying, "I will never meet a person like him. His friendship matters a lot to me. I was lucky to find a co-star like him. He never did any film for money but only if he liked the script. "
In a hero-dominated film industry, where the male lead needs to have a chiseled body and great looks along with the skills to do electrifying stunts and dances. Farooq Sheikh stepped clear of all this to carve a niche for himself with his effervescent style in movies like Umraao Jaan, Noorie and Lahore. The "Zindagi Jab Bhi" song from Umrao Jaan composed by Khayyam, lyrics by Shahryar and sung by Talat Aziz is a treat to listen.
The "Aaja Re O Mere Dilbar Aaja" song from Noorie has that haunting touch that leaves you mesmerized.
"Farooq was an angel. He was God's child," were the words of Sai Parānjpye when she heard of Farooq Sheikh's death.
Amitabh Bachchan expressed his shock on Twitter, with a post that said, "God!! Farooq Sheikh passes away!!? A true gentleman, a wonderful colleague! A quiet honesty about him. Very very sad ! Farooq Sheikh!! Cannot believe he has gone. There was an absence of any kind of pretence in his demeanour, or towards his work!!"
Farooq Sheikh was essentially a theater actor who has done a number of plays during his lifetime. One of his most remarkable and successful play is – Tumhari Amrita in which he starred along with Shabana Azmi, a remarkable actress and his co-star in films and theater.
Written by Javed Siddiqui and directed by Feroz Abbas Khan, Tumhari Amrita has been hugely popular play ever since its debut at Prithvi Theaters in 1992. Since then Farooq Sahab and Shabana Azmi have left theater lovers spellbound.
Paying rich tributes to Farooq Sheikh, Shabana Azmi said, "I am heartbroken. Our friendship goes back to college. We started in theater together – our relations go a long way back. It's very difficult for me to talk about Farooq in the past tense."
Farooq Sheikh was not only a great actor but a down-to-earth man who oozed warmth both on and off screen.
If you haven't seen Tumhari Amrita play yet, you have missed one of the best works of Indian theater. It is now part of the rich history of Indian theater.
Buy classic movies starring Farooq Sheikh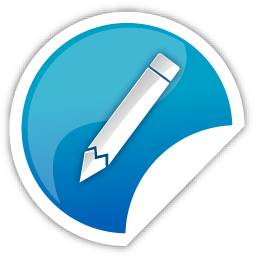 Learning and Creativity publishes articles, stories, poems, reviews, and other literary works, artworks, photographs and other publishable material contributed by writers, artists and photographers as a friendly gesture. The opinions shared by the writers, artists and photographers are their personal opinion and does not reflect the opinion of Learning and Creativity emagazine. Images used in the posts (not including those from Learning and Creativity's own photo archives) have been procured from the contributors themselves, public forums, social networking sites, publicity releases, Morguefile free photo archives and Creative Commons. Please inform us if any of the images used here are copyrighted, we will pull those images down.
"They're only crayons. You didn't fear them in Kindergarten, why fear them now?" ― Hugh MacLeod