Holiday Vacation – Europe Calling!
There can be no better time to pack your travel bags and head to a family holiday vacation that begins with Christmas and ends at welcoming the New Year at your favorite location.
Santa is ready to knock at your doors with his bag full of toys.
The year 2013 is about to bid adieu and 2014 is going to greet us.
The year's most-awaited holiday season when fun floats and excitement is at the peak is finally here!
The weather is favorable and so is the mood, thanks to festive and holiday spirit in the air.
Holiday vacations is on the cards but are you wondering where to go this time?
Think Europe! Every nook and corner of this beautiful continent is all dressed up to welcome Christmas!
There can be no better time to pack your travel bags and head to a family Christmas vacation that begins with Christmas celebration and ends at welcoming the New Year at your favorite holiday location in Europe.
Our travel enthusiasts and globetrotters zeroed in on some wonderful places in Europe to visit especially during Christmas vacation.
Here is the list:
Santorini, Greece
Santorini, also known as Thira, is one of the families of islands surrounding Thira which was a single island before the enormous volcanic eruption of 1628 BC. The small island is known for picturesque landscapes, beautiful villages and unique blue-domed churches.
Delphi, Greece
The Temple of Apollo, the Amphictyonic Council, the Athenian Treasury, the Altar of the Chians, the Stoa of the Athenians, the Sibyl rock – Delphi truly defines its label, "omphalos" (navel) of the earth or the center of the world. The architecture and culture of this Greek town will never cease to amaze you.
Theatre of Epidauros, Greece
Greece is one of the most popular tourist destinations in Europe. Idyllic beaches, monuments, and historic sites that are centuries old make Greece a tourists' delight. Greece is dotted with many ancient theatres, one of which is the ancient theatre of Epidaurus. It is the one of the most beautiful and well preserved theaters.
Montreux and Vevey, Switzerland
Montreux lies on the north east shore of Lake Geneva, at the foot of the Alps. It is famous as a center of heritage sites including Crêtes Castle, Châtelard Castle, the Train Station; the Villa Karma and entire urban village of Territet / Veytaux among others.
Vevey is a town in Switzerland housing 14 structures, listed as Swiss heritage site of national significance including churches, museums and historical buildings.
Pamukkale, Turkey
Pamukkale meaning "cotton castle" in Turkish language, is a natural site in southwestern Turkey. It is world famous for its hot springs and travertines which overrun with warm, mineral-rich waters. This World Heritage Site is a magnet for tourists and people from all over the world come to bathe in its hot springs.
Istanbul, Turkey
Istanbul, the largest city of Turkey, offers a treasure trove of historical, religious places, and other monuments dating back to Roman, Byzantine, and Ottoman periods. The list includes Hagia Sophia, Sultanahmet Mosque (Blue Mosque), Topkapı Palace, and Basilica Cistern among others.
Marseille, France
Marseille is located on the southeast coast of France and is known as a main center of art and history. The city houses a number of museums, galleries, and historical churches including the Old Port or Vieux-Port, the Phare de Sainte Marie, La Vieille Charité in the Panier, and the prison of Château d'If which was used by Alexandre Dumas as one of the settings in his novel, The Count of Monte Cristo.
Cote Dazur, Cannes, France
Cote Dazur, also known as the French Riviera, is the Mediterranean coastline of the southeast corner of France. The village of Sainte-Marguerite, about half a mile off shore from the French Riviera, is the largest of the Lérins Islands. Sainte-Marguerite is also home to the famous fortress prison – the Fort Royal, where the mysterious "Man in the Iron Mask" was held captive in the 17th century.
Riga, Latvia
Founded in 1201 by Albert of Bremen, Riga is the capital city of Latvia.
Old Town is the major tourist attraction in Riga, known for structures resembling Berlin, Paris or Rome including Statue of Roland, House of Blackheads, Town Hall, Museum of the Occupation of Latvia, St. Peter's Church, Wagner Concert Hall and many others.
Copenhagen, Denmark
Copenhagen, the capital of Denmark, is dotted with historic landmarks, museums and beautiful sightseeing options. Some of the must-visit attractions of Copenhagen include the 100-year old amusement park Tivoli Gardens, and the famous sculpture statue of The Little Mermaid. Take a tour of the freetown of Christiania or head to Strøget, one of Europe's longest pedestrian streets, to shop for budget as well as luxury brands.
Krka River National Park, Croatia
Breathtaking waterfalls, serene lakes, green surroundings and the natural beauty of Croatia make it a paradise for nature lovers. Some of the major attractions of this country include Krka River National Park, Plitvice Lakes National Park which boasts of a UNESCO World Heritage status, Hvar town, Diocletian's Palace and many more.
Turin, Italy

Located on the bank of Po River, Turin is known for its prosperous culture and history.Turin is famous for its art galleries, churches, piazzas, parks, gardens, palaces, opera houses, theatres, libraries, museums and other masterpieces built in the 16th and 18th century.
Helsinki, Finland
The capital and the largest city of Finland, Helsinki offers many attractions and sightseeing options for tourists.
Some of the famous attractions of Helsinki include Suomenlinna Fortress, Uspenski Orthodox cathedral, Pihlajasaari Recreational Park and many more.
Aurora Borealis, Norway
An ideal Christmas travel destination is Norway and Iceland for the spellbinding Aurora Borealis you get to see this time of the year, high up in these Arctic lands. The natural lights casting amazing green images above earth's surface is nothing short of a miraculous view for those experiencing it for the first time.
Cinque Terre, Italy
Cinque Terre, literally meaning "The Five Lands" comprises of five beautiful villages namely – Manarola, Riomaggiore, Vernazza, Monterosso al Mare and Corniglia. Each village is unique in its beauty. Over the centuries, the locals have built colorful houses and terraces over steep cliffs that lend such a magical charm to the place.
Barcelona, Spain

Gorgeous beaches, rich architectural marvels, pleasant weather, delectable food, great nightlife, and rich culture and history! Barcelona is an amazing city that appeals to all kinds of tourists be it history lovers or party-goers.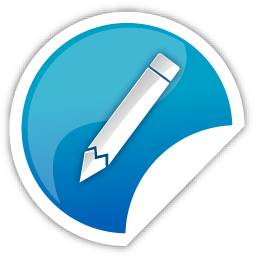 Learning and Creativity publishes articles, stories, poems, reviews, and other literary works, artworks, photographs and other publishable material contributed by writers, artists and photographers as a friendly gesture. The opinions shared by the writers, artists and photographers are their personal opinion and does not reflect the opinion of Learning and Creativity emagazine. Images used in the posts (not including those from Learning and Creativity's own photo archives) have been procured from the contributors themselves, public forums, social networking sites, publicity releases, Morguefile free photo archives and Creative Commons. Please inform us if any of the images used here are copyrighted, we will pull those images down.
"There is no way to peace, peace is the way." - A.J. Muste