In her series of humorous musings, Santosh Bakaya looks at the disasters WhatsApp can create for the young generation hooked on to selfies.
"Oh no," My daughter stormed into the room, stark fear written all over her face and started wringing her hands.
"What is wrong? 'My heart was almost choked with fear.
"Look, what had to happen to me on Valentine's day."
"What?" I looked around.
But I could only see a couple of sparrows who had flown into the house on wings of love and sat perched on the silent fan, whispering sweet nothings into each other's' ears, and kissing away. No moral policing for them.
"I am in deep trouble." She hissed.
"Double, double, toil and trouble, fire burn and cauldron bubble."
"My entire life is at stake and here you stand quoting Shakespeare, and that too – a witch!" She snapped, the wringing of her hands faster and more vigorous.
"What a sadist you are mom, with that never ending smile on your face. You can smile and smile and yet be a villain. Villainy, thy name is mom," she said with a smirk, which I fondly hoped, was a smile.
"Now, tell me, who is quoting Shakespeare, you or me?" I retorted.
Her smirk was more prominent now.
"I was on WhatsApp , and I did not know the camera was on. It clicked a pic of mine- with DOUBLE CHINS and it was sent – mom, SENT! To this guy, who, I had hoped…ah, fond hope….." After a dramatic pause she whined, "Do you see the deep waters I am in!"
"Double trouble. Cool down, I know a man with triple chins," I said looking furtively at hubby, who had just walked into the room after the morning walk in the neighbourhood park.
"Man with triple chins, what do you mean? Hope you are not talking about me?" His incipient smile too turned into a smirk.
"You and Dad celebrate your Valentine's Day, I am off, alas, to college on Valentine's Day- with no valentine. All hopes dashed due to double chins." And she dashed down the stairs.
I could hear the rumblings of a storm in the room, so I prudently vanished out of the room. My hope of a Valentine's Day celebration also dashed due to my snide remarks about triple chins. Alas!
I sneaked a look in the room to see a sheepish looking hubby standing in front of the mirror patting his chin, furtively searching for the nonexistent two chins.
And the two love birds celebrating Valentine's Day lovingly perched on the fan – undeterred by the ridiculous din about chins.
Read Santosh Bakaya's humorous musings
The opinions shared by the writer is his personal opinion and does not reflect the opinion of Learning and Creativity Magazine. The writers are solely responsible for any claims arising out of the contents of this article.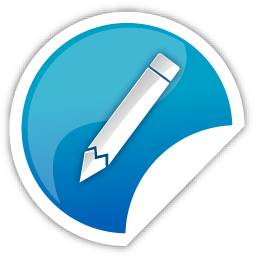 Learning and Creativity publishes articles, stories, poems, reviews, and other literary works, artworks, photographs and other publishable material contributed by writers, artists and photographers as a friendly gesture. The opinions shared by the writers, artists and photographers are their personal opinion and does not reflect the opinion of Learning and Creativity emagazine. Images used in the posts (not including those from Learning and Creativity's own photo archives) have been procured from the contributors themselves, public forums, social networking sites, publicity releases, Morguefile free photo archives and Creative Commons. Please inform us if any of the images used here are copyrighted, we will pull those images down.
Like the trees, the growth in life is persistent, so one must move alongwith the life towards growth and in the process whatever knowledge is gained, is the wisdom, that the life has to offer to us.