Jaggu threw himself on the hapless victim, trying valiantly to cover him with his body. The men were losing patience.
By Eva Khashnobish
In Phulpur, a sleepy little township, the days follow one another in a lazy, monotonous rhythm. Once my uncle halted for a few days at Phulpur on his way to Calcutta. For some inexplicable reason, his turbaned boy-servant Joginder Singh roused the curiosity of the neighborhood.
My uncle wanted to leave the 15-year-old Joginder in our care as he himself wanted to settle in Calcutta on retirement, turning his back on Delhi where he had spent all his working life. He told us how Joginder's father was butchered in a remote village of Multan in the post-partition carnage. His mother did not survive the traumatic escape from Lahore.
The orphaned 10-year-old had been taken in by my uncle's household and there he had lived for the over five years. Planning to start a new life in the unfamiliar Calcutta, my uncle was not keen to drag Joginder into the uncertainty, though leaving him behind with us was equally painful.
An established lawyer, my father was respected in Phulpur. It would not be difficult for my father to find a place for the teenager, my uncle believed. My parents were not pleased to take on the added responsibilities but they did not want to disappoint an elder member of the clan, father's elder brother.
So Joginder stayed.
The gentle, endearing Joginder or 'Jaggu' as we called him, soon got over my mother's initial hostility, garnering affection from all of us. My father got one of his clients to take Jaggu on as an apprentice in his electrical shop.
Jaggu put his heart and soul into his training, learnt fast and was soon made a regular salesman by his satisfied master. Jaggu lived on in our house and kept up a regular correspondence with uncle.
All this while, Phulpur had been relatively untouched by the communal turmoil erupting as boils in the summer heat across the country. Only the echoes were heard once in a while.
But not for long. The quietude of the peaceful, old-fashioned town was spotted by politicians as a virgin ground for corrupt power play. Working hand-in-glove with the local anti-social elements, they soon dragged Phulpur into the seething cauldron of communal conflagration.
In front of our house, in a small dilapidated hut lived Hafiz, an old and infirm egg-seller. Perhaps he had some little savings of his younger days. He lived alone. At times when his ailment grew worse, he was not seen for days. Only when some customer knocked at his door did the old man appear, groaning and whining in pain. Sale closed, the door was firmly shut again.
Early one morning, I heard some commotion and jumped out of my bed. My parents were peering cautiously through the slightly parted curtains. I huddled closed to them and peeped out.
Eight or ten armed men were abusing and jeering at the derelict Hafiz. He was groping blindly and pleading for mercy. We stood in mute helplessness and watched.
The ruffians were pitiless. Their ghoulish laughter rang through the air with a sinister menace, drowning Hafiz's plaintive cries. They lifted their swords and axes, the blades catching the early rays of breaking dawn, ready to strike the prey. Trembling, I shut my eyes tight, uttering the names of all the gods I could remember.
"Jaggu, come back! Oh my God!" my mother's terror-stricken scream almost made my heart stop. Jaggu was there, right in the middle of the road. The mob thought he had come to participate in the slaughter. But quietly, he put his arm around Hafiz and led him towards the house. The ruffians were too shocked to react.
The next moment, the taunts and abuse were hurled at him. "Remember who killed your father. Have you no shame, you accursed dog!"
Jaggu went on unperturbed. One of the rioters ran towards the two of them and dragged Hafiz back, kicking and punching the frail old man. The others joined in. Jaggu threw himself on the hapless victim, trying valiantly to cover him with his body. The men were losing patience. "Enough of your pranks. Clear out of here or you will be sorry," one of them yelled.
But Jaggu, stabbed and bleeding from a knife wound, hung on desperately. "No! No! You killed my father. I won't let you kill this man!" he cried, hysterically. Three men pounced on Jaggu to pull him away. A dagger flashed in the air.
Suddenly, someone cried, "Hurry, the police!" In an instant, the mob fled, leaving Jaggu and Hafiz sprawled on the road in a pool of blood. A police van screeched to a halt. Within minutes, the neighborhood, till now watching the bloody drama from the safety of the homes, thronged around the battered bodies.
Hafiz, miraculously, had escaped certain doom. But Jaggu did not have the energy left to fight death. His lips moved in a last minute struggle, the faint voice speaking from afar, "Babuji, the fiend has no caste, no religion, no name…"
This short story was first published in Meghdutam.com (between 1999 to 2002).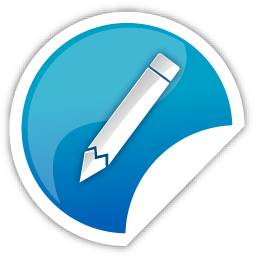 Learning and Creativity publishes articles, stories, poems, reviews, and other literary works, artworks, photographs and other publishable material contributed by writers, artists and photographers as a friendly gesture. The opinions shared by the writers, artists and photographers are their personal opinion and does not reflect the opinion of Learning and Creativity emagazine. Images used in the posts (not including those from Learning and Creativity's own photo archives) have been procured from the contributors themselves, public forums, social networking sites, publicity releases, Morguefile free photo archives and Creative Commons. Please inform us if any of the images used here are copyrighted, we will pull those images down.
Like the trees, the growth in life is persistent, so one must move alongwith the life towards growth and in the process whatever knowledge is gained, is the wisdom, that the life has to offer to us.