Bollywood In Posters: 25-Year-Long Journey With Film Memorabilia
Film historian and archivist SMM Ausaja, the author of Bollywood in Posters speaks to Learning and Creativity at length, discussing his long and arduous journey through the painstaking collection and meticulous archiving and restoration of vintage film memorabilia, which is now a priceless repository of India's cinema heritage.
He calls it an "obsessive chase". We believe it is an incredible and outstanding yeoman's achievement, which takes years of steadfast, unwavering and single-minded dedication and passion.
If I asked you, where would you find more than 5,000 posters covering 10 decades, about 30,000 movie stills, 5,000 song booklets, 4,000 lobby cards, glass slides and post cards, 3,000 LP records… you would be trying to think up which archives store such fascinating film memorabilia. Well, think again…!
Rare song synopsis booklets, glass slides and lobby cards
It is difficult to imagine that a schoolboy growing up in Kanpur and Lucknow would be so enamored by his screen idol Amitabh Bachchan that he set out on a self-driven mission towards building up a treasure trove of rare, exclusive and historic cinema memorabilia, not just of the Big B but also of Indian cinema, in all its glorious 100 years, brick by brick.
And so you have posters and over 40 movie stills of silent cinema, about 100 original stills from Ray films, about 50 stills of the legendary actress Suchitra Sen and about 70 of song-synopsis-credits booklets of her films… the list goes on.
These are priceless vestiges of a rich tradition of art and culture that grew along with the rapid strides being made by celluloid in the decades of the 20th century.
The glass slides or square mini posters which were used to project the 'Coming Soon Posters' before the film and even in interval; the usually horizontal lobby cards that were displayed inside the theatres; the block print small cards that were available on the roadside candy stores; the hand painted posters… they are relics of a glorious era when art in cinema and its accompanying activities was touching its peaks.
Film historian and archivist SMM Ausaja, now based in Mumbai, has collected, preserved, archived and restored this phenomenal collection over the last two and a half decades.
Originally from Lucknow, Ausaja did his early schooling at Kanpur and completed his graduation and MBA at Lucknow. He stepped into media in 1996 under Mahesh Bhatt and Amit Khanna in Plus Channel as a trainee on India's first English daily A Mouthful Of Sky.
Now the author of Bollywood in Posters and an authority on archiving and documenting Indian Cinema, Ausaja has one of the biggest collections of film posters, rare movie stills, lobby cards and other cinema memorabilia in the country.
He is the Vice President, Osianama Learning Experience Pvt. Ltd, that hosts Osianama, the world's largest art and cinema archive online. But he still rues missing out on his dream film poster of Manzil, the Basu Chatterjee-directed Amitabh Bachchan-Moushumi Chatterjee starrer, as it is the only one missing in his enviable collection of posters of all the Bachchan films.
In conversation with Learning and Creativity, SMM Ausaja recalls how his hobby of collecting film memorabilia became an obsession and turned him into one of the best known preservers and chroniclers of film history in India.
L&C: Posters have been an integral part of the publicity of Indian films, starting with hand-painted ones, moving on to using stills and now you have digitized versions. What gave you the idea of compiling all these together in a book?
SMM Ausaja: I grew up in Kanpur and Lucknow in 70s and 80s. In these two decades Amitabh Bachchan was "No.1 to No.10" – the rest of the stars competed for the 11th slot! At an age when boys chase girls, I chased the theater managers for posters and booklets!!
I grew up cinema-struck, and Amitabh Bachchan's sway on the youth in those days was overwhelming, so it compounded the psyche further, making me hoard posters and memorabilia obsessively from whatever little pocket-money I was allowed.
As I grew up I began to collect all vintage film memorabilia, not just Bachchan's. I needed a vent to showcase my collection to the world.
Massive collection of small cards, show cards, LP records
Initially I thought of an exhibition and approached corporates to sponsor. But I realized if I don't have a celebrity appearance at the event, there can't be any response from them. They don't give a damn about cinema heritage, for them it is the eyeballs and footfalls. Sad but true.
So the idea of a book came next and thankfully Ajay Mago of Om Books International responded positively.
The book took more than two years of hard work and when the dummy was ready I took it to Mr Bachchan hoping to get his nod for a Foreword.
To my surprise not only did he agree, he also helped me release the book at the IIFA awards press conference at Macau. Mine is perhaps the only book he has released twice – once at IIFA Macau, and then at Juhu Crosswords, Mumbai (India launch).
L&C: This compilation is a first for the Indian film industry and a reservoir of information for film buffs. How daunting was the task of researching and collecting the posters along with the information, such as credits, songs and trivia associated with each film?
SMM Ausaja: I became a film historian by default. I began as a collector, but once I had a vast collection of memorabilia which included booklets and magazines, it was natural to read and absorb the rich knowledge at my disposal.
Information on the films was there in the song-synopsis-credits booklets and the trivia I got from journals and newspapers. It was a very focused and a long research process but I enjoyed doing what I love doing.
L&C: You have divided the collection decade-wise. Which decade would you say produced the most remarkable posters?
SMM Ausaja: Very tough question. The silent posters and the thirties ones weren't very interesting as they were mostly block-prints of photographic collages.
Forties popularized the hand-painted art on the film posters with the emergence of some legendary artistes like S M Pandit and Mulgaonkar.
In the fifties, we saw two great artistes emerge: D R Bhosle and Pandit Ram Kumar Sharma.
Sixties saw the arrival of C Mohan and Diwakar Karkare, the latter being the last of the greats, with the most celebrated 70s posters belonging to his incredible repertoire.
Coming back to your question, personally I would name the 70s as it is associated with my childhood memories and I have seen and admired the posters on lamp-posts and walls while cycling to and from the school.
L&C: Some of your own favorite posters include Bimal Roy's Devdas, Yash Chopra's Deewar and Hrishikesh Mukherjee's Bemisaal. Incidentally, all these three films have tragic ends. Would you say films that have deeper storylines have provided greater opportunity for creating aesthetic and imaginative posters?
SMM Ausaja: Most certainly. Scripting makes a film. And all creative artistes need fodder for the imagination to become expression. The angst on the Deewaar poster is incredible. I will never forgive Filmfare awards for denying the Best Actor trophy to Mr Bachchan for this film!
Posters come in mostly 3 sizes
L&C: Your collection of rare posters, rare lobby cards, show cards, film magazine and film slides are priceless. Which ones among these thousands of assets do you value among your most prized collections?
SMM Ausaja: I value it as a whole as a priceless possession, and I am rudely possessive about it because I know and value it more than anyone else I have come across.
Unfortunately we as Indians have not respected our culture as a whole and the film heritage in particular remains neglected. It is shameful that a monument like Taj has ugly graffiti on its walls – a monument that gives maximum tourism inflow! If we can't protect the Taj, you can imagine the plight of other monuments!
Similarly we woke up belatedly and formed NFAI in 1964 (good 50 years after India's first film Raja Harish Chandra), even after its formation the institution was never financially sound or professional enough to do the kind of work it was expected to do.
I am fortunate to have a few silent film posters, booklets and stills. Besides those I feel proud of my Amitabh Bachchan collection, and of course the posters of Mughal-e-Azam and Guide are also close to my heart.
Rare and expensive posters
L&C: In the earlier decades, a film's promotion and publicity did include interesting handouts such as those little booklets that had the movie stills, credits, songs synopsis. Somehow that kind of promotion did have a longer shelf life as many fans preserved those books. Please tell us about some of those interesting film promotion practices that faded away with the advent of superior technology but did leave a lasting impact.
SMM Ausaja: Producers, exhibitors and distributors always had new ideas to promote films. Megaphone announcements happened over decorated elephants with posters hanging on both sides in the black and white era, when big films were released.
Handbills were distributed outside theatres for forthcoming films.
Hoardings and posters were always up on walls. Glass slides were projected in theatres during interval.
Film magazines like Film India, Cine Herald, The Moving Picture Monthly, Sound and Picturpost designed their cover featuring the latest release. Hand painted lobby cards were unique in the inside walls of the cinema halls… Most of this has faded away but the memorabilia will keep it all alive.
L&C: Satyajit Ray used to himself design his film's posters and publicity. Artist M F Hussain had also painted cinema posters in Mumbai early in his career. In popular commercial cinema, there was a trend of using broad visible strokes and 3D style typography in hand painted posters. Do you think the dying out of this art form has actually been a loss for the Indian art somewhere?
SMM Ausaja: Hand painted poster art never got recognition in this country. Its only since the nineties that the craze for vintage posters took ground, probably the effect of sky-rocketing vintage poster pricing in the west forced us to take notice of our own posters. Yet it happened too late when most of the posters had perished in godowns.
So yes, its a loss of an Indian art form and we should shoulder the blame.
Rare pictures from Ausaja's collection
L&C: Having Mr. Amitabh Bachchan formally release Bollywood In Posters is a great achievement. How was that experience?
SMM Ausaja: I am fortunate that India's biggest ever superstar agreed to release my book and write its Foreword. Mine is perhaps the only book he released twice – in India and abroad.
He wrote about it on his blog and I was delighted at the complimentary words he spoke about my efforts to preserve cinema heritage in my own small way.
(Editor's Note: Amitabh Bachchan wrote on his blog – "SMM Ausaja has taken upon himself a most tedious and worthy cause – that of the preservation of history in Hindi Cinema. It is tedious because it requires a deep and devoted knowledge of the subject and years of dedicated research and labor in documenting all that films in India have on offer.")
L&C: Osianama is playing a yeoman's role in collecting, preserving, restoring and exhibiting film memorabilia. Please tell us more about its activities.

SMM Ausaja: Neville Tuli is a pioneer in the field of Indian Art and Culture, his knowledge and efforts to preserve India's rich cultural heritage are unparalleled at least in this country.
Osianama is yet another of his pioneering effort in bringing a hitherto inaccessible databank of images and knowledge to your laptop in a matter of few seconds, absolutely free! Osians has the world's largest cinema memorabilia, and being associated with its cinema division is a matter of great honor for a film historian.
Mr Tuli's passion for arts, his love for cinema and his commitment to preserve cinema heritage made me join him. The more I got to know the man the more he impressed me. I feel privileged to be part of his team.
L&C: Can we have some glimpses into your upcoming books?
SMM Ausaja: I am working on my next book called THE BACHCHANS being published by Om Books International this year. Its a coffee-table book, a career chronicle of five members of Hindi cinema's most famous family – Harivansh Rai, Amitabh, Jaya, Abhishek and Aishwarya. This is the maximum I can reveal!!
All pictures and captions in this article are courtesy SMM Ausaja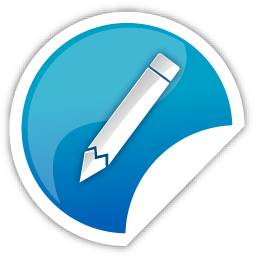 Learning and Creativity publishes articles, stories, poems, reviews, and other literary works, artworks, photographs and other publishable material contributed by writers, artists and photographers as a friendly gesture. The opinions shared by the writers, artists and photographers are their personal opinion and does not reflect the opinion of Learning and Creativity emagazine. Images used in the posts (not including those from Learning and Creativity's own photo archives) have been procured from the contributors themselves, public forums, social networking sites, publicity releases, Morguefile free photo archives and Creative Commons. Please inform us if any of the images used here are copyrighted, we will pull those images down.
Christmas is not a day, but a state of mind. Peace, Goodwill and Humanity unfurls the real spirit of Christmas