'Black' and 'I Am Alive': by Sufia Khatoon
Poetry on womanhood as part of Rhythm Divine's collaboration with 6th Woman Scream International Art and Poetry Festival 2016.
Poem 1
Black
Too black,
Paint me white,
White as dove, flawless
Milky white to touch and heal,
The filthy rotten flesh of your world.
I never said,
"Buy love, buy a body white,
Label it wife or whore,
It's free, it's cheap."
You say I shade the
Night, my olive skin
Not bright for you to love.
Love, you can be shallow,
The flesh, a carcass of desire,
Imprints your soul,
Searching deep lost holes to ride.
Your eyes lusty,
Your conscious blind,
Your love empty,
Your soul black.
My face colourless,
My body shapeless,
My ambitions fiery,
My love dreamy,
My soul free.
Too black your world,
Paint me a woman,
A woman with life.
Poem 2
I Am Alive
Beneath a man,
I wait, he scratches
His libido, he forces
Life, I am brainwashed,
He is the giver,
I repeat,
Giver is God.
Listen and obey or
burn in this
hellish world.
I walk beside a lake,
Translucent water sipping
my tired feet,
Why bind life?
Do dreams live in hell?
They have sinned so often,
Luring uterus to believe in life.
He groans and moans,
An overfed senseless child,
I write on sand,
life is beautiful,
I am alive,
I am a woman.
This poem and painting are the poet's contribution as part of the 6th Woman Scream International Art and Poetry Festival 2016, the Kolkata chapter of which is being held on March 26.
Read more poems as part of the Art and Verses: Rhythm Divine Collaborates with Woman Scream 2016
Rhythm Divine Poets in association with Art Fair celebrates the strength of woman on the occasion of woman's month in March by promoting art and poetry festival in the city of Kolkata. To raise voice against violence on woman is the mutual goal. These associations will lead to Rhythm Divine  coordinating Kolkata chapter of the global event called Woman Scream International Poetry and Art Festival on 26th March by Women Poets International
Movement (Mujeres Poetas Internacional MPI) from the Dominican Republic, and coordinated by Jael Uribe, MPI's President.
The Kolkata chapter is  co-sponsored by Incredible Women of India, Manya Education Pvt Limited and The Princeton Review hosted by the Berlia family in Kolkata.
Print partner
SIBCO Overseas Pvt Ltd and Admakers
Gifts sponsored by
Readomania
Radio Partner
Radio One 94.3FM
Online Web media partner
Incredible Woman of India and
Calcalling Print Partner News Beat
Online media and literary partner
Readomania,
Learning and Creativity
Being Bookworms
Partnered by
Hamari Sanskriti,
Wordsurfacing
Ahava Communications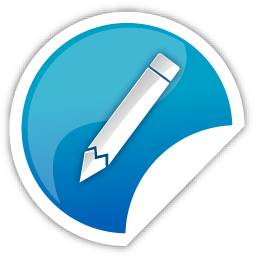 Learning and Creativity publishes articles, stories, poems, reviews, and other literary works, artworks, photographs and other publishable material contributed by writers, artists and photographers as a friendly gesture. The opinions shared by the writers, artists and photographers are their personal opinion and does not reflect the opinion of Learning and Creativity emagazine. Images used in the posts (not including those from Learning and Creativity's own photo archives) have been procured from the contributors themselves, public forums, social networking sites, publicity releases, Morguefile free photo archives and Creative Commons. Please inform us if any of the images used here are copyrighted, we will pull those images down.
There are two possible results of an action. Failure may dishearten one but that should not stop one from trying to act. If one stops trying, one also loses the chance of success thereby predestining the act. The author says ".......but you are doomed if you don't try."