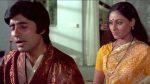 Fans and movie lovers across the country and the world celebrated Amitabh Bachchan's 80th birthday on October 11, 2022. Ratnottama Sengupta takes a trip down memory lane to recall her experiences of watching the Big B grow from a lanky new actor to the icon.
There are songs we love. And then there are songs that impact. And then there are songs that stay on as an integral part of life and memories that we love to revisit time and again to relive those cherished moments. Rachna Rajesh writes about one such song, Jewel Thief's Yeh dil na hota bechara.
The important moments of our lives are more or less same, irrespective of time.  It was my mother and then me till my daughter is ready, the celebrations of life remain more or less unaltered.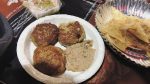 The Lukhnawi cuisine prepared by Sakhawat Mian in his nondescript food joint in Lucknow is as fresh in memory of Bimal Chadha as the flavor of the kababs.
Apni tanhaai kaa auro se na Shikvaa karna Tum akele hi nahin ho Sabhi akele hai Ye akelaa safar nahin guzaraa Those LP records, those Puja releases, those soulful songs of Kishore Kumar sung to Gulzar's melancholic lyrics - Piu Mahapatra looks back at the long playing memories, fondly.
Having seen Bangalore from a ring side seat for over 65 years, Rajan NS often feels wistful and nostalgic about his city. Take a trip down memory lane with him.