A Walk Down Memory Lane With Basu Chatterji
The posters, booklet covers, lobby cards, LP vinyl covers and postcards, are eclectic art work that not only define a filmmaker's vision when designing a film's publicity material, but also reflect an era where art figured prominently in a variety of promotional handouts during a film's release – a practice that has now almost faded into oblivion.
(All photographs, pictures and memorabilia used in this article are courtesy SMM Ausaja, Rupali Guha and Sounak Chacraverti)
Basu Chatterji's films are available on Amazon
and Flipkart.
When the glorious past is celebrated by the grateful present, it is an affirmation that the eclectic, artistic, aesthetic and unique creations will always be cherished, remembered and studied.
Basu Chatterji, the legendary filmmaker, himself was wistful when he saw that all the memorabilia of his masterpieces have been lovingly preserved, restored, framed and beautifully exhibited. 'Basu Chatterji: A Manzil of Memories', a first-of-its-kind archival exhibition of film stills and memorabilia of the legendary director Basu Chatterji, organised by Sensorium and Weavers Studio Centre for the Arts (26 April – 3 May, 2014) in Ballygunge, Kolkata, made the veteran filmmaker travel all the way from Mumbai to attend it.
For a person who never bothered to preserve any of these on his own, since he believed in letting the past work be just that… past, this was indeed an emotional moment. "Eyi shaub ki kore jogaad korlen?" (How did you acquire all these memorabilia?) he asked Sounak Chacraverti, the curator of the exhibition.
Moments from the film maestro's journey
Painstakingly collected with the help of individual archivists especially SMM Ausaja, collectors such as Supratik Roy, Mahiruha Mukherjee, film production bodies such as National Film Development Corporation and Basu Chatterji's family members including his daughter Rupali Guha, the exhibition brought together rare moments of Basu Chatterji's illustrious journey in filmmaking. "For me it was not only a thrilling experience of walking down memory lane with Basu Chatterji but more significantly, a continuous realisation of a long cherished dream that has come true," says Sounak, adding. "It is my salaam to my childhood, the films that have been part of my growing up and my teen years."
Agrees film historian and archivist SMM Ausaja, "I was humbled and honored to be in the same frame as him. Having grown up on his cinema and songs it was a pleasure and a blessing to be able to contribute a little to an event celebrating the legend's career."
The inaugural saw several well-known personalities from the world of cinema and creative arts share their experiences and observations on Basu Chatterji's films. Sabita Chowdhury, wife of music composer Salil Chowdhury who had scored innovative music in Chhoti Si Baat, Rajnigandha and Jeena Yahan, sang a few lines from the hit songs of Rajnigandha and also the title song of Jeena Yahan.
"While touring the exhibits, he was touching many of those pictures and trying to relive that golden era. It was a very fulfilling experience for me," Sounak says. Delighted and truly touched, Basu Chatterji quipped with his trademark humour, "Der aaye, durust aaye".
"As an individual collector, I collected memorabilia as a passionate personal hobby. But the whole experience of walking through it all with Basu Chatterji himself was incredible. I had never imagined this day. To be able to contribute and be a part of such exhibitions is really enriching," says collector Supratik Roy.
What made the exhibition special was its display of memorabilia in a variety of styles – as framed photographs, as posters mounted on ceramic tiles and as printed postcards. Says Rupali Guha, "The tiles were quite a success. I saw people picking them up like hotcakes. It is an extremely creative idea. I just hope it goes to other cities as well."
Among the mementos on sale at the exhibition for cine enthusiasts are the posters of Basu Chatterji's films mounted on ceramic tiles and a set of 6 large-sized postcards of Piya Ka Ghar, Manzil, Dillagi, Khatta Meetha, Rajnigandha and Chitchor.
Posters on display
Some of the photographs on display were from the personal collection of Rupali Guha, which gave a unique angle to the exhibition as these are not the ones you will find on the web or anywhere else. "I have grown up amongst all this memorabilia and I contributed whatever I could to the exhibition. But I was overwhelmed by the reception that Kolkata gave to the exhibition. So much respect and endearment was shown to Basu Chatterji and his films, I am really touched," says Rupali Guha.
The posters, booklet covers, lobby cards, LP vinyl covers and postcards, are eclectic art work that not only define a filmmaker's vision when designing a film's publicity material, but also reflect an era where art figured prominently in a variety of promotional handouts during a film's release – a practice that has now almost faded into oblivion.
Says Supratik, "Look at the art in these posters. For example, in the Rajnigandha poster, if you remove the title credits, it is a amazing art work by itself, not a typical film poster."
Says SMM Ausaja, "Sounak did it in a very aesthetic way with no compromises in the presentation. He even had Basuda's original LP records playing instead of the usual digital way that would have been easier!"
The exhibition has received a warm response from the media as well as the lay audience in Kolkata, a city known for its film enthusiasts. Adds SMM Ausaja, "The response was indeed very good. The venue was packed with media and film enthusiasts! It spells great success for Sounak's efforts."
The value of such shows lies especially in helping cine enthusiasts, critics and the young cine goers to step back into the golden era of filmmaking when films rose to the level of art form; when maestro music composers, directors, cameramen, editors, lyricists, actors and technicians, each of them stalwarts in their respective fields, contributed their expertise and innovations to create cinema that would be cherished for decades to come.
For example, the practice of using canvas art in posters is no longer in vogue. "We have lost a remarkable art form," says Supratik. "I don't understand why filmmakers who spend sizeable budgets on digital posters, can't spend a little on some creative canvas art. Among the 7-8 posters that are designed per film, one can easily have 1 or 2 on canvas art," he says, adding, "Rowdy Rathore did put some brush strokes on a digital picture but that is clearly visible."
Photographs on display
For even a lay visitor, such exhibitions are delightful orientations into the creative process of filmmaking. Says Rupali Gangopadhyay, a research scientist, who enjoyed going through the memorabilia, although she is not a regular movie buff, "The concept is great for creating a renewed interest in Basu Chatterji's films and for encouraging the young audience. The collection of memorabilia is very impressive. The filmography leaflet is helpful for people like us who are not very conversant with Hindi movies as it contains all the films with their year of release. Captions under the pictures would have helped give more information about the films."
Sensorium is now planning to take this exhibition to other cities, one of the probable venues being Pune. But Basu Chatterji, the maestro who inspired the endeavor is more curious about which filmmaker would Sensorium feature next. "Aar kaake niye ki korchhen?" (Which filmmakers are you planning to work on next?) he asked Sounak in Kolkata.
Says Rupali Guha, "He was very happy and touched with the endeavor and encouraged Sounak to do such exhibitions with other filmmakers as well."
Basu Chatterji's films are available on Amazon
 and Flipkart.
More to read on Learning and Creativity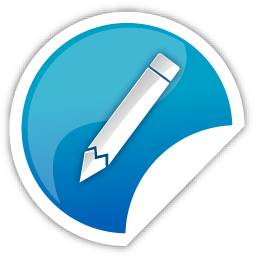 Learning and Creativity publishes articles, stories, poems, reviews, and other literary works, artworks, photographs and other publishable material contributed by writers, artists and photographers as a friendly gesture. The opinions shared by the writers, artists and photographers are their personal opinion and does not reflect the opinion of Learning and Creativity emagazine. Images used in the posts (not including those from Learning and Creativity's own photo archives) have been procured from the contributors themselves, public forums, social networking sites, publicity releases, Morguefile free photo archives and Creative Commons. Please inform us if any of the images used here are copyrighted, we will pull those images down.
It is what we know already that often prevents us from learning. ~ Claude Bernard