Alor Pipasa (Thirst for the Awakening)
The brilliant use of music in Alor Pipasa, composed by Hemanta Mukhopadhyay, strides two different segments – one scholarly and the other populist (suiting to the period of the story).
Alor Pipasa, 1965 (Bengali)
Cast: Sandhya Roy, Basanta Chowdhury, Pahari Sanyal, Anup Kumar
Director: Tarun Majumdar
Music: Hemanta Mukhopadhyay
Singers: Lata Mangeshkar, Sandhya Mukhopadhyay, Rajesh Kumari, Hemanta Mukhopadhyay
Lyrics: Kaifi Azmi, Verma Malik and Gauri Prasanna Majumdar
Alor Pipasa is the story of a nautch singer/dancer Roshan's journey towards light. She changed her identity to Sharoma to marry a Brahmin scholar in a bid to come out of the filthy mujra-mehfil environs for a family life. But that illusive dream remained just that… a dream. The pimp disclosed her identity to the Brahmin and he left her forever, feeling cheated.
The story had a lot of twists and turns and despite all kinds of hardships Roshan/Sharoma was ultimately successful in saving her child from a life of misery. She raised him to become a famous doctor with a prestigious social position which Roshan could never achieve. But unfortunately she was not destined to enjoy those good times with her son. Her thirst for the light is thus never quenched.
On a leisurely afternoon my daughter went out to her friend's birthday party and I was thinking of watching some movie with my wife. We were trying different channels but ended up with Kolkata Doordarshan channel in that odd hour. All of a sudden a song attracted me so much that I could not flip the channel. Although the movie had started rolling, we enjoyed it till its last frame.
Na Bajai Ho
Singer: Lata Mangeshkar
Alor Pipasa, based on Banaphool's (Balai Chand Mukherjee) story, did have some bits of melodrama but it was handled excellently by the director Tarun Majumdar. The movie bagged some awards from the BFJA (Bengal Film Journalists Association) for 1965. Banshi Chandragupta got the award for art direction for his marvelous sets of both the grand mehfil decors and also the austere interiors of a poor Brahmin scholar staying in a house close to the Ganga in Varanasi.
Sandhya Roy played the role of the main protagonist Roshan alias Sharoma quite elegantly with all her emotional capabilities. She also danced and lip-synced so naturally that one could hardly remember that she was role playing. Some of her very long soliloquies, while talking to Pahari Sanyal (the big-hearted doctor who helped her son to study medicine) were wonderful to watch.
Basanta Chowdhury as the Brahmin scholar fitted the character perfectly. Anup Kumar as the pimp excelled, making the audience fume at his debauchery. His far from loud acting, his use of surma-layered eyes, perfect Hindi diction adding a chewing intonation rendered a perfect characterization of a high-end pimp who worked for maharajas and zamindars.
But above all, the music is the best asset of Alor Pipasa. Actually it is the brilliant use of music that made me write this review. The film had two different segments of music – one scholarly and the other populist (suiting to the period of the story).
Hemanta Mukhopadhyay did an excellent scoring and also all the hymns were sung by him. Lata Mangeshkar, Sandhya Mukhopadhyay, Rajesh Kumari sang all the mehfil-mujra numbers. After a long time I listened to such sweet mujra songs. The Brahmin scholar was seen several times at the Varanasi Ganga ghat early in the dawn chanting shlokas from age-old Sanskrit literature.
The mood of the morning scenes on the Ganga, the melody of the hymns and above all the golden voice of Hemanta Mukhopadhyay rendered a perfect pure atmosphere where the viewers could just have a divine feeling. Kalidasa, Kaifi Azmi, Verma Malik and Gauri Prasanna Majumdar's lyrics were used in the film where one could listen to perfect Sanskrit, Hindi and Bangla songs.
Read about Bahu Manorathe Saju Abhisare – a song marvelously penned down in a broken dialect (of Sanskrit, Hindi, Maithili, Brajabuli and Bangla)
"Aaja piya mohe nindiya na aaye"…sung by Sandhya Mukhopadhyay is a beautiful Thumri number reminds one of her taiyari from Ustad Bare Ghulam Ali and Munawwar Ali Khan.
Aaja piya mohe nindiya na aaye
Singer: Sandhya Mukhopadhyay
Lyrics: Kaifi Azmi
In a different sweet Bangla number – "Minoti mor tomar paye", a Lakshmi Bhajan, she sings it in Keertan angik. Another Thumri – "Balam matware, kaisa jadu dara", rendered by Rajesh Kumari, is very nice to listen to.
Two mujra songs sung by Lata Mangeshkar are collectable gems. They are so sweet and sung so eloquently by Lata Mangeshkar that these are a treat to one's ears. "Ghir aayi badariya, piya nahi aaye" and "Na bajai ho Shyam bairi bNasuri" are songs I can listen to numerous times without getting bored. The latter is extremely sweet, penned by Kaifi Azmi and scored by Hemanta Mukhopadhyay in a faster chalan set to typical mujra that-angik…..simply marvelous!
The brilliant use of music in Alor Pipasa, strides two different segments – one scholarly & other populist. #Cinema http://t.co/ItLZTmwNy0

— Learning&Creativity (@LearnNCreate) September 16, 2014
Ghir aayi badariya, piya nahi aaye
Singer: Lata Mangeshkar
Lyrics: Kaifi Azmi
All the shlokas chanted by the music director are excellent to hear, but Kalidasa's Kashchit kanta birohoguruna from Meghdootam is a real gem. Whenever I listen to this piece I get goose bumps.
The leisurely weekend became memorable as it gave me the scope of finding out a hidden treasure of film music, that too of Bangla, Hindi and Sanskrit, all at a go.
Kaschitkanta Biroho Guruna (Sanskrit, from Kalidasa's Meghdootam)
Singer: Hemanta Mukhopadhyay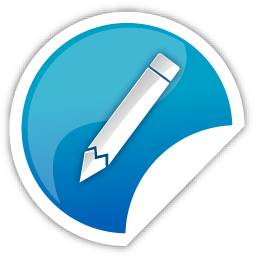 Learning and Creativity publishes articles, stories, poems, reviews, and other literary works, artworks, photographs and other publishable material contributed by writers, artists and photographers as a friendly gesture. The opinions shared by the writers, artists and photographers are their personal opinion and does not reflect the opinion of Learning and Creativity emagazine. Images used in the posts (not including those from Learning and Creativity's own photo archives) have been procured from the contributors themselves, public forums, social networking sites, publicity releases, Morguefile free photo archives and Creative Commons. Please inform us if any of the images used here are copyrighted, we will pull those images down.
There are two possible results of an action. Failure may dishearten one but that should not stop one from trying to act. If one stops trying, one also loses the chance of success thereby predestining the act. The author says ".......but you are doomed if you don't try."