It was more than a year back when I first met her while surfing on the net. Our first few words of exchange
By Partha Chattopadhyay
It was more than a year back when I first met her while surfing on the net. Our first few words of exchange centered round where we stay; what we do; whether married; number of kids etc. etc. She was from Mumbai, while me from Delhi. She was a housewife, me in service. She was a Gujarati, me a Bengali. She was in her mid-forties, me a front-runner towards fifty. It was the beginning. Lots of funs, lot more of humor.
Gradually, I learnt that she was a woman of great taste having inclination towards music — instrumental, vocal, shayaris and even Tagore songs. Her affinity towards Bengali culture and her sweetly uttered broken Bengali words made me feel that she was really one of us. Talking to her was itself a beautiful treat. For me it was indeed a big change — change from the monotony, change from the routine, change of the total perspective.
I was honestly impressed by her innocence and grace. One day she dangerously ventured to pass on her telephone number to me and I immediately called her up thousands of miles away. She picked up the phone and responded with an expression which was full of surprise, mixed with uneasiness and yet closeness towards a friend — so typical of Indian women. I liked it. The entire sequence of events happened in such a quick succession that both of us ran out of words.
Then one day I made a blunder. Just out of my old habit of documentation of my thoughts, my views, and my observations — I jotted down something or the other and mailed to her. It was as simple as that. Hardly did I know that it would take her to the height of admiration and unequivocal appreciation. I felt really embarrassed to receive such accolades, which by no standard I deserve. Her liking and appreciation raised my latent feelings of composing all sorts of oddities. It gave me a good start after a long time. She made it a point to get a mail from me almost daily. It was a request subsequently turned into demand which had a message of its own and which was very difficult to turn down.
One month passed. Chaitra was to end — Baisakha to begin. The star Chaitra was almost on the verge of giving way to Bisakha. We became one month older. She planned for a pilgrimage to Vaishno Devi along with one of her friends and like any other indecisive Indian tourist, she planned and replanned her itinerary — whether to go straight from Mumbai or through Delhi — whether to travel by train or fly down by air. Everything was uncertain even before two days to start. "Anyway, I shall get in touch with you after I come back to Mumbai in four or five days", was all she said before she started on a Sunday afternoon.
The new week started with all my official commitments in full swing. I was giving a final touch to a report and was explaining the modalities to my secretary for its required dressing when the telephone started ringing. I picked up the phone as usual. "Do you recognize me?" the same voice with the same modulation but with a totally different tuning came through the cord from as far as a place could be. "Of course"– I jumped in ecstasy almost shouting full to my lungs in total oblivion of my surroundings — my work and the person sitting opposite me. I just couldn't believe my ears. It was so touching — she remembered me even when away on a pilgrimage. It was a rest day for them at Katra before they were to start for Delhi on their way back to Mumbai. She gave me a telephone number to contact her during her brief stopover at Delhi. I jotted down the details and she went off the air.
Next morning as a part of my daily ritual I was having my usual morning walk along the long tarmac stretch of emptied avenue dotted with casurinas and gulmohurs swaying under the gentle breeze with the backdrop of the chirping birds to welcome the blushing sun. Nature was at its best and my mood started setting in with the humming of a Tagore song just appropriate for the occasion.
Returning home I got ready for office and was itching to call her up to hear the voice. I rang and she picked up the phone. I insisted to see her off at the station. She with her usual modesty requested me not to take any trouble. "There is always a better next time", she said. But it has been my experience that for me next time never comes — better or worse. Stories remain incomplete — always. So I just couldn't afford to let it go. In the evening, I rushed to the station — scanned the lists coach by coach — and finally I located her name and the seat. I went inside to look for the berth allotted to her. But no one was there. I was coming back to recheck her seat number. "Mr. Chattopadhyay?" — the same voice with the same modulation. I looked back and asked, "Are you Smriti?" forgetting the chivalry to address her Mrs. Kothi as I got so carried away to see my netfriend live. "Yes", she nodded.
I looked at her intently with marked interest, pursued by some vague remembrance and she grew embarrassed at my looks and blushed. I could see the blush, could read the nervousness. Certainly I had seen her somewhere! But where? And when? There was something irresistible about her! What is it? I do not exactly know. Is it these expressive eyes, whose look enters into you and remains there like the barb of an arrow? Or is it her sweet smile, indifferent and seductive that stays on her face? Her slow manner penetrates little by little and takes hold of me like a perfume. Her sweet voice is so pretty that it seems to be the music of her smiles; her gestures are so harmonious that seem to intoxicate the eyes…
She was running out of words while I did most of the talking. After a while she gathered enough courage — fixed her look upon me — she seemed to discover in my eyes, to see at the depth of my soul — the well-known, much beloved image of our friendship. We were soon to be parted. The train was about to leave. Behind us the sun was changing its color before going down the horizon — throwing upon her face a cloud of fire. Her entire self exhaled a powerful, delicious fragrance on the evening air. Thereafter she left. She shook hands with me before leaving. I preserved the feeling of that touch and the recollection of the gentle pressure of her little fingers till today. I almost fancied that I preserved the imprint of it on my skin. Love always has its price, come whence it may. A heart that beats at someone's appearance, an eye that weeps in someone's absence are things so rare, so sweet, so precious that they can never be forgotten…
True love is when you watch your friend leave knowing fully well you may not see her again. But she will continue to remain in your heart and soul to give you company. By chance we met, by choice we became friends and by fate we became soulmates.
To see someone off is really a painful exercise especially if that someone happens to be too close to you. To keep on looking at the train steaming out of station or at the plane taking off from the airport carrying the person one doesn't intend to part with makes the eyes moist, the voice choked and the heart beat faster. It is no wonder that it would happen to me, too sensitive a person even at such a wrong age.
Two months after she had left Delhi for her hometown at the end of her pilgrimage to Vaishno Devi I had to go to Mumbai on an official assignment for a couple of days. It was a busy schedule and I had to do a lot of paperwork within a very short span. Hardly did I get any time to let her know about my program in details except sending a brief mail that I would reach by the evening flight on 1st of June and would like to give her a phone call during my stay in the town till 4th. I didn't have any breathing time to check back the mails. I left on a hot humid afternoon.
It was seven in the evening when my plane touched down Mumbai airport. I was so tired that I planned to retire for the day on reaching the guesthouse and was in a hurry to get out of the terminal to look for the car sent to pick me up. As I was coming out of the stile I suddenly saw her standing in a corner with a few tuberose sticks at hand — in her same sweet composure, the same cute smile throwing at me. It was incredible. I couldn't expect her to be there at that odd time braving the evening traffic rush just to meet me. I felt indebted — became too mute to even thank her for such a nice gesture — so touching, so homely, so transparent.
After exchanging a few words we took leave of each other. She drove down to King's Circle — me to Churchgate. The fragrance of the tuberoses reminded her presence all through the journey to the city along the windy Marine Drive. Stepping into my room on the top floor of the guesthouse I put the flowers in a vase and gradually settled down for the next morning. I remembered George Elliot's words — "What greater thing is there for two human souls than to feel that they are joined together to strengthen each other in all labor, to minister to each other in all sorrow, to share with each other in all gladness, to be one with each other in the silent unspoken memories". I slipped back to deep slumber.
Next two days were full of official engagements. I just couldn't manage some time to talk to her and was feeling terribly uncivil for my unintended discourtesy. I planned to give her a call next morning as I did not have much commitment on that day and moreover I was to return back to Delhi in the same evening. I was sifting through papers — organizing them in a systematic way. It was just past midnight. The telephone started ringing. "I am extremely sorry for such an odd hour call but could not choose a more appropriate time to wish you a very happy birthday for today, the 4th of June. I would be grateful if you allow me to see you off in the evening on your way back to Delhi. Good night." She went off. I was awestruck. The sequence of events — my birthday — her good wishes — the caressing touch of her gentle voice made me totally dumb. I didn't find words enough to express my deep sense of gratitude.
I wrote down a few lines piecing together the events right from the day I landed at Mumbai till I left and planned to offer her as a present that she always longs for from my side. I reached the airport well in advance with sufficient time at hand and she was there waiting for me. We headed for the cafeteria to talk for some time over a cup of coffee. This was the first occasion perhaps that we discussed at length on so many topics sitting face to face across the table. We got to know each other — it was so sublime. She was very balanced, composed, transparent and rational. She brought beautiful gifts for me — simple but full of sober taste. It was some stationery — writing pads and matching envelopes. She knew that I enjoy writing. I made immediate use of it by putting inside one of these envelopes what I wrote for her. Announcement for departure was made. She kept on looking at me — perhaps in the same way I looked at her two months back while seeing her off at Delhi railway station. I smiled back and left.
Sitting on a window seat and looking at the cotton ball-like clouds down below I relaxed. I closed my eyes and conceived that reaching home she opened the envelope in a hurry with sweet eagerness writ large on her face and started reading what was given by her friend flying down thousands of miles away. I could see the breeze gently puffing away her hair — which she had been trying to keep in order with one of her tender hands. I could see her eyes rolling from left to right from one word to another like a bee humming from one flower to the next to suck up the nectar. I could read the varied expressions flashed out from her iris punctuated by the fluttering of her eyelashes. All these gestures make me feel terribly young — running back to the buoyant age of adolescence. However, time runs out. Body gives signal of protest. Mind sets in. Expectation shoots up. Suddenly I woke up to find that I reached Delhi.
In the wee hours of morning during my daily morning walk I always find her in my company. I always taste it in the raindrop.
I catch it on the tip of my tongue. I feel it in the soft touch of her hand on my cheek. I see it in the depths of her gaze that suddenly darkens with passion. I smell it in the fragrance of the jasmines tied around her hair. I hear it in her uninhibited laughter and I find in her an elusive angel who evades me when I chase her and settles on me like a mantle when least expected. I find it in the little things — the drone of a bee on a summer day, the inflexion in her voice as it says hesitantly my name; the memory of a sudden, unexpected smile and the curve of her curled up lip line.
All these sweet memories make me happy and this happiness for me is very internalized. It's a gift that I can give to myself. I feel elated. Since life is not so kind as to keep us all in a constant state of bliss, I guess it's left to each individual to invent and look for our own moments of elation. Perhaps I did it. May be at the fag end of my life. May be on the last lap of the run. Even then I got it. I can't afford to lose this. Nor can I afford to forget. To forget is more difficult than to remember.
This short story was first published in Meghdutam.com (between 1999 to 2002).
Hope you enjoyed reading…
… we have a small favour to ask. More people are reading and supporting our creative, informative and analytical posts than ever before. And yes, we are firmly set on the path we chose when we started… our twin magazines Learning and Creativity and Silhouette Magazine (LnC-Silhouette) will be accessible to all, across the world.
We are editorially independent, not funded, supported or influenced by investors or agencies. We try to keep our content easily readable in an undisturbed interface, not swamped by advertisements and pop-ups. Our mission is to provide a platform you can call your own creative outlet and everyone from renowned authors and critics to budding bloggers, artists, teen writers and kids love to build their own space here and share with the world.
When readers like you contribute, big or small, it goes directly into funding our initiative. Your support helps us to keep striving towards making our content better. And yes, we need to build on this year after year. Support LnC-Silhouette with a little amount – and it only takes a minute. Thank you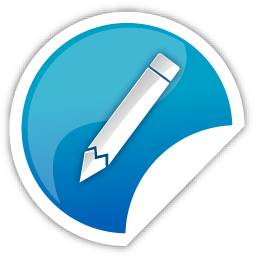 Learning and Creativity publishes articles, stories, poems, reviews, and other literary works, artworks, photographs and other publishable material contributed by writers, artists and photographers as a friendly gesture. The opinions shared by the writers, artists and photographers are their personal opinion and does not reflect the opinion of Learning and Creativity emagazine. Images used in the posts (not including those from Learning and Creativity's own photo archives) have been procured from the contributors themselves, public forums, social networking sites, publicity releases, Morguefile free photo archives and Creative Commons. Please inform us if any of the images used here are copyrighted, we will pull those images down.
Take care of children with sensibility and raise them with love and affection because they are our future generation who will take care of the country tomorrow.